Happiness Through Cultivating Compassion
Spirit & Soul: Healing in Tibetan Buddhism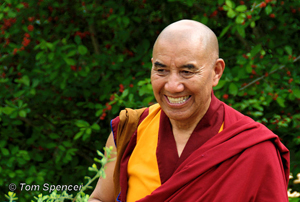 Friday, October 16, 2009
Florence Civic Center, Park Street, Florence   from 7:00 pm to 9:00 pm
$20 per session; students and seniors: $10 per session; Day of the event: $25 & $12 WMASS Tibetan Association members: sliding scale of $5 to $10 per session
Today, the degree and scope of suffering seems more far-reaching than ever, affecting each of us in our personal lives as we are hear and absorb news of global environmental and financial crises and search for responses to ethical and political challenges. How can we achieve joy and happiness in the face of these conditions? Tibetan Buddhism offers practical guidance. Through cultivating universal compassion - sensitivity to others" suffering and the will to alleviate it- we can release our fears and find happiness through experiencing goodwill and warm-heartedness for all living beings.
A sacred music offering to Avalokitesvara, Bodhisattva of Compassion by pianist Michelle Feldheim will open this session.
Khen Rinpoche will begin this session by leading prayers to Avalokitesvara, the Bodhisattva of Compassion, including the mantra, OM MANI PADME HUM. He will then speak about the central role of compassion in Tibetan Buddhist practice and introduce analytic and visualization techniques for developing it in our daily lives, in conversation with Professor Gardiner. There will be opportunity for questions and answers.
Presented in partnership with the Friends of Khen Rinpoche and the Manjushri Institute for Buddhist Studies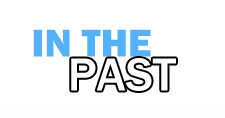 Here is an archive of many of our past events. If you are looking for current happenings at the FAC please go to the home page.
The past events section is updated periodically, very recent past events may not be listed immediately.
To navigate within the past events section:
By Program then by Year
By Artist for Exhibitions
Note these pages are updated every semester.  Not all events or exhibitions will be listed here promptly after they are over.