Common Threads: Fabric & Traditional Asian Garment Design
Spirit and Soul Series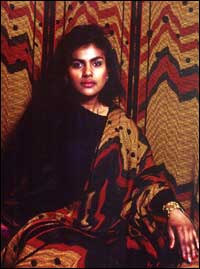 Friday, April 11, 2003
3:30 - 5:00PM at Campus Center, 10th Floor, UMASS   
Tickets: $10
A lecture, slide presentation, and fashion show features the work of textile and clothing designer Leonore Alaniz. Imposing upon herself to use her handwoven and leaf imprinted fabrics as entity, Leonore describes her interpretation of traditional Asian garment construction, specifically the Japanese Kimono and the Indian Sari. In both of these as well as other ethnic attire, the integrity of fabric and the garment are regarded as one artistic composition that embellishes the human form. Leonore accomplishes the same in her collection diagami. Her dresses, skirts and jackets spiral diagonally revealing origami as a pattern influence. Garments are sewn of exclusive fabrics ranging from bold and richly colored wovens to gossamer silks that bear imprints of Gingko leaves. As a special feature for this presentation, Leonore will create a new collection of garments /costumes based on Asian and European mythic and dramatic characters which will be modeled and shown during her talk. There will be an opportunity to view the garments at the end of her talk. An exhibit and sale area will feature scarves and other wearables by Leonore and unique hats and helmets by a fellow artisan Matt Newman. Both designers were granted patents for their innovative wearables.
Presented in partnership with the University Catering Services.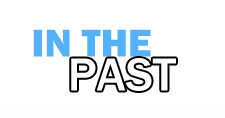 Here is an archive of many of our past events. If you are looking for current happenings at the FAC please go to the home page.
The past events section is updated periodically, very recent past events may not be listed immediately.
To navigate within the past events section:
By Program then by Year
By Artist for Exhibitions
Note these pages are updated every semester.  Not all events or exhibitions will be listed here promptly after they are over.