Wu Man and the Shanghai Quartet in Residence @ the FAC
The Asian Arts & Culture Program will be hosting pipa musician Wu Man and the Shanghai Quartet in a concert of Eastern and Western music on Tuesday, March 29th in Bowker Auditorium. Want a front row seat to see visiting artists interacting with our university students? We have a limited number of slots for the general public to observe artist residencies on March 28 & 29.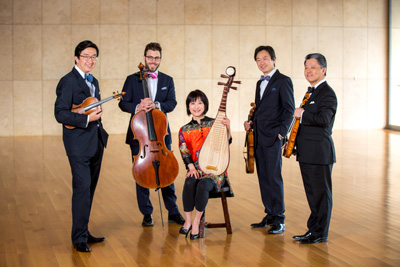 Watch members of the Shanghai Quartet as they coach string sections in the UMass music department plus a reading of Wu Man's concerto piece by the University Orchestra.

For info and how to reserve your free seat please click here. Can't commit? No reservations required for this event! Join us for a FREE screening and talk by Wu Man of her film, Discovering a Musical Heartland: Wu Man in China on Monday, March 28 @ 7p.m. in the Fine Arts Center Lobby.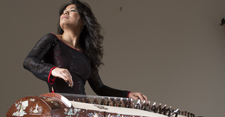 ASIAN ARTS & CULTURE
From Vietnam to America: A Musical Odyssey featuring Vanessa Vân-Ánh Võ and Vietnamese zither Dan Tranh on March 4th at 8p.m. in Bowker Auditorium. Exploring the great music of the East and West, Wu Man and the Shanghai Quartet will perform Mozart's K. 499 as well as traditional Chinese folk songs, pipa solos, and a work based on the film score by the eminent Chinese composer Zhao Jiping in collaboration with his son Zhao Lin  for Raise the Red Lantern on March 29th at 7:30p.m. in the Concert Hall.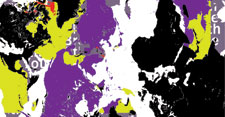 AUGUSTA SAVAGE GALLERY
On view until March 11th, I Breathe With You: Part I , the first in a two-part exhibition features artwork from the U.S. and over a dozen other countries. Through paintings, prints, drawings, photographs, digital projections and videos, artists have expressed passionate concerns for equity and justice. I Breath With You: Part II begins March 22nd, with an opening reception from 5-7p.m.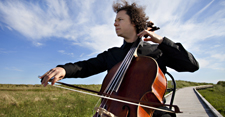 CENTER SERIES
Acclaimed cellist

Matt Haimovitz

culminates his three-piece moveable feast with a balance of three Bach suites including overtures by Vijay Iyer, Mohammed Fairouz, and Luna Pearl Woolf on March 7th at 7:30p.m. at Bowker Auditorium.
Pilobolus Dance Theater brings its acrobatic dexterity, inventive wit, and startling imagery back to the FAC on March 22nd at 7:30p.m. in the Concert Hall! This internationally acclaimed company transforms itself into striking sculptural expressions with spectacle and daring surprises.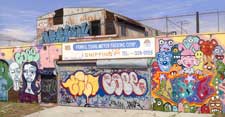 HAMPDEN GALLERY
Exhibiting March 1st - 27th, with an opening reception on March 6th from 2-4p.m. are VALERI LARKO: LOCATION, LOCATION, LOCATION , paintings that tell of the built world and in particular the jumble of rusting industrial sites, aging infrastructure and funky waterways that populated the outskirts of America's urban centers, TERRY JENOURE: CANARY , a multi-media installation inspired by her new mystery novel set in the Bronx and CHEWING TAR: Industrial Materials in the Service of Art: Curated by Linda Griggs , twelve artists find irresistible inspiration in shiny tar, shimmering aluminum, smooth cement, and the sound of metal on metal.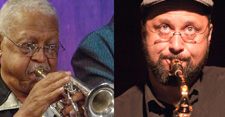 MAGIC TRIANGLE
On the stage of Bezanson Recital Hall on March 31st at 8p.m.,
Bobby Bradford | Hafez Modirzadeh Quartet
. One of the most original cornet players to emerge from the avant-garde, 81-year-old Bobby Bradford made his mark in Los Angeles, playing with Ornette Coleman, Eric Dolphy and John Carter. Over two decades, saxophonist Hafez Modirzadeh has developed his pioneering chromodal concept, a cross-cultural musical approach developed from his own American jazz and Iranian heritages.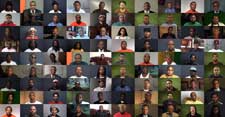 UNIVERSITY MUSEUM OF CONTEMPORARY ART
On view until May 1st is Question Bridge: Black Males . On view from March 24th to May 1st, with an opening reception on March 23rd from 5-7p.m. are Charles Goldman: RE>CRETE>FACTORY>SHOWROOM ; in collaboration with the UMass Art Department, Goldman is this year's Artist In Residence creating projects designed to involve student participation in as many ways as possible: planning, research, materials gathering, fabrication/printing, installation, publicity, etc. and Eyes Are For Asking – Narratives in Photography . The curatorial Fellowship exhibition explores stories that are found in still images and the diverse ways in which they can be read. Curatorial talk and poetry reading on April 7th, 5-8p.m.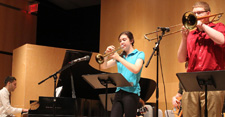 JAZZ IN JULY
JAZZ IN JULY , July 11-22, 2016. EARLY BIRD DEADLINE EXTENDED TO MARCH 15! Apply online at jazzinjuly.com before March 15th to save 20%.  Jazz in July is a summer jazz workshop where participants study jazz improvisation with master musicians. Anyone 15 or over can apply! The workshops are two one-week residencies that include individual and group training in both vocal and instrumental performance. Participants and faculty present public performances at 6 concerts in 2 weeks!

ANNUAL FUND
Please make your gift in support of FAC's Arts/Access programs which expose all generations to the wonders of the arts online at www.fineartscenter.com.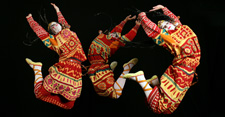 MASSACHUSETTS REVIEW
The Massachusetts Review recently started a performance series. This month's essay is on The Rite of Spring by Nicole Duffy Robertson, a former ballerina at the Joffrey Ballet. The company performed the ballet at the FAC in the Spring term of 2013 for the ballet's centenary celebration. Please do take a look.