October 17, 7pm
sroM (aka Stephanie Robinson)
a solo concert celebrating a CD release entitled "one" (Accretions Records) by this eclectic electronic sound artist
Magdalena Gómez
a reading by the nationally acclaimed performer, teacher, and Artistic Director of Springfield's Teatro V!da
Stephanie Robinson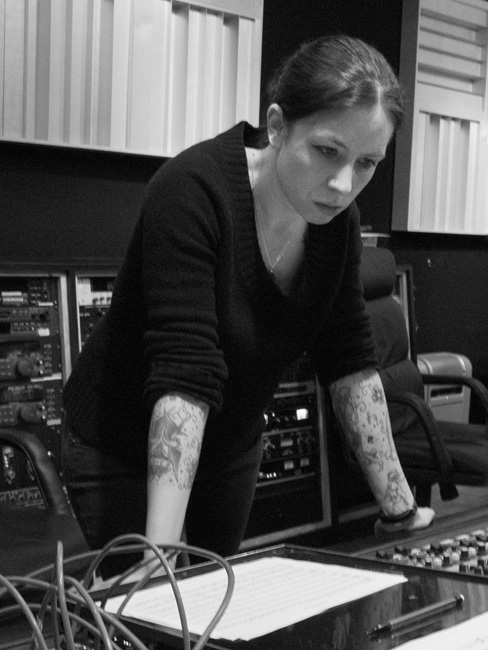 Composer, ultramarathon runner, and tattoo artist Stephanie Robinson brings height and depth to her work. Active as a composer, keyboardist, recording engineer, and vocalist, she has received critical acclaim for her work in theatrical sound design, with a project slated for full production in Hungary during the 2012-2013 season. An artist in residence from 2005-2008, past sound design projects have included King Lear, Intimate Apparel, and The Clean House at San Diego Repertory Theatre. She is currently working as a sound designer for the Department of Theatre at Amherst College.
As a composer of acoustic music, Robinson has received numerous awards and honors, including the Hans J. Salter Prize for orchestral music and First Prize in the NACUSA Young Composer's Competition. Featured as a "Woman Composer at the Millenium" by Feminist Theory and Music 6, she continues to receive frequent performances of her acoustic compositions throughout North and South America. An active performer of a variety of musical styles from early music to rock and metal, she holds a Ph.D. in music composition from the University of California, San Diego. Robinson is an Associate Professor of Music at San Diego City College, and is the director of the Digital Music Technology program. In her spare time, she runs ultramarathons, specializing in 100 mile events. 
 
Magdalena Gómez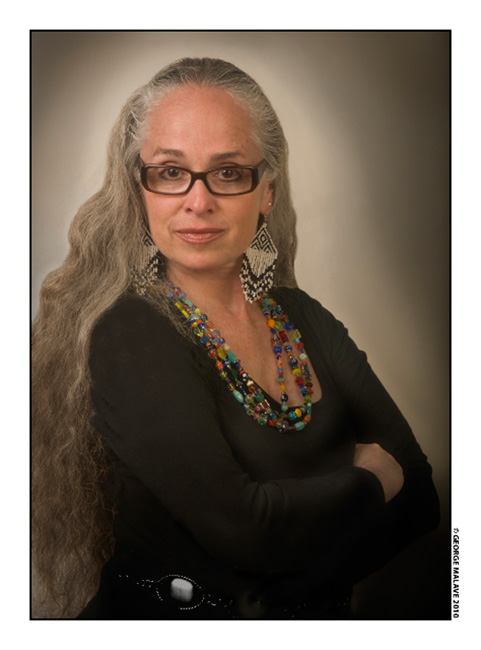 Magdalena Gómez is a nationally acclaimed writer, performer, and teacher and was a 2010-2011 Master Artist, selected by National Endowment for the Arts presents, Pregones Theater, NYC. The co-editor of the new ground-breaking book: Bullying: Replies, Rebuttals, Confessions and Catharsis, the Co-founder and Artistic Director of Teatro V!da, and a commentator for New England Public Radio, Ms. Gómez has over three decades of experience in team building in business, health, education, and non-profit environments. She has been widely anthologized in numerous publications including: The Progressive; Berkshire Review; Ollantay Theater Journal; and the L.A. Times. Her monthly column, Latin@ Groove, appears in An African American Point of View newspaper.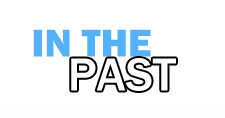 Here is an archive of many of our past events. If you are looking for current happenings at the FAC please go to the home page.
The past events section is updated periodically, very recent past events may not be listed immediately.
To navigate within the past events section:
By Program then by Year
By Artist for Exhibitions
Note these pages are updated every semester.  Not all events or exhibitions will be listed here promptly after they are over.



More Information
Gallery Hours:
Mondays & Tuesdays 1-7 pm; Wednesdays through Fridays 1-5 pm
Contact Information:
103 New Africa House
University of Massachusetts
180 Infirmary Way
Amherst, MA 01003 
(413) 545-5177

 
Gallery Director, Dr. Terry Jenoure
Gallery Manager, Alexia Cota
 
For GPS and mapquest:
180 Infirmary Way
Amherst, MA 01003