Sweet Honey in the Rock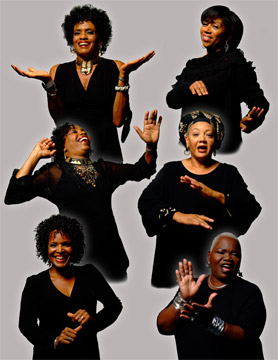 Photos by Sharon Farmer
Saturday, November 1, 2008
Concert Hall   8:00 pm
$35, $30, $15; Five College Students and Youth 17 and under $15
The power of this a cappella ensemble of African-American women transcends all the technologically enhanced music of the day. They seamlessly blend lyrics, spirited movement, and stirring narrative interpreted in American Sign Language. Since its founding in 1973, Sweet Honey in the Rock has performed around the world, raising their voices in hope, love, justice, peace, and resistance. Sweet Honey invites its audiences to open their minds and hearts and think about who we are and how we interact with our fellow creatures on this planet.
In addition to the evening performance, there will be Raise Your Voice, a day long American Sign Language workshop with performer and interpreter Shirley Childress Saxton of Sweet Honey in the Rock and special guest artist Aaron Kubey, Executive Director of the National Theatre of the Deaf.
This is a daylong exploration of ASL interpreting for performance and the relevance of music in the lives of the deaf and hard-of-hearing.
For workshop information, click here .
The Arts Give Back
The Arts Give Back and you can too. This season there will be several opportunities at selected events to donate items to various local charities. For this event please bring gently-used or new suit or professional item of clothing (all sizes welcome) or accessory that will be donated to Dress for Success, a local organization dedicated to promoting economic independence of disadvantaged women.

Funded in part by the Expeditions program of the New England Foundation for the Arts, made possible with funding from the National Endowment for the Arts Regional Touring Program and the American Masterpieces initiative, with additional support from the six New England state arts agencies.
Associated Events
Film Screening of Raise your Voice
Sunday, October 26, 2008 Herter 227

Free and Open to the Public,5:00 pm
Raise Your Voice Workshop: A daylong exploration of ASL interpreting for performance
For workshop description, click on event title above
Saturday, November 1, 2008 Campus Center Room 101
More information about the workshop
SOLD OUT

To register call 413-545-2511 or 1-800-999-UMAS,9:30 am to 4:15 pm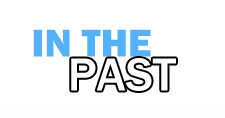 Here is an archive of many of our past events. If you are looking for current happenings at the FAC please go to the home page.
The past events section is updated periodically, very recent past events may not be listed immediately.
To navigate within the past events section:
By Program then by Year
By Artist for Exhibitions
Note these pages are updated every semester.  Not all events or exhibitions will be listed here promptly after they are over.