Tempest in a Glass
Installation by Canadian artist Tracy Susheski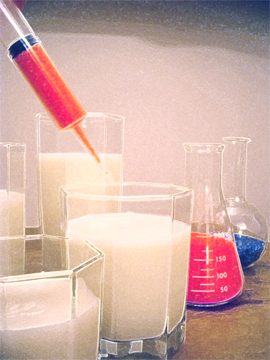 Monday, April 4 - Thursday, April 21, 2005
Central Gallery   
Tempest in a Glass is an installation that continues Canadian artist, Tracy Susheski's artistic investigations into agricultural politics, social issues, and health concerns surrounding a "bio-engineered" food supply The viewer's examination and discovery 9of this installation references evident, yet unanswered questions about milk produced with synthetics, chemicals, antibiotics and other additives. Additives serve the corporate milk producer's interest of an increased yield at a lower cost, but who else's interests are considered? Tempest in a Glass is based loosely on a photo shoot Susheski completed at the Banff Centre's "Big Rock Candy Mountain" residency. According to th e artist, it was there where she absorbed herself in producing a body of work that "simultaneously represented the sugarcoated rhetoric and the subsequent decay of our health and environment promoted by the bio-agiculture and the bio-chemichal industries."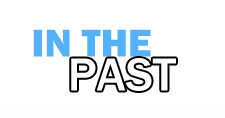 Here is an archive of many of our past events. If you are looking for current happenings at the FAC please go to the home page.
The past events section is updated periodically, very recent past events may not be listed immediately.
To navigate within the past events section:
By Program then by Year
By Artist for Exhibitions
Note these pages are updated every semester.  Not all events or exhibitions will be listed here promptly after they are over.