The Birth of Monkey King
Chinese Theater Works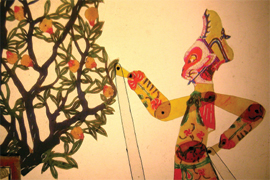 Tuesday, October 9 2007
Bowker Auditorium   7:30 pm
$15 General; Five College Students and Youth 17 and under $7

The story of Monkey King comes from the 17th century literary masterpiece attributed to Wu Cheng En.
Journey to the West has been a perennial popular favorite in the Chinese dramatic canon for centuries, appearing in every available medium, including opera, comics and television. It is a mixture of folk legend, action/adventure, Buddhist and Taoist religious allegory, thinly veiled political satire, and spicy picaresque humor.
The star of this rollicking epic is Sun Wu Kung (a.k.a. "Handsome Monkey King," a.k.a. "Great Sage Equal to Heaven"), a combination of Buddhist sage, cosmic prankster, shape-shifting magician and unbeatable martial artist. Picture Jackie Chan, Gandalf, Superman and Bugs Bunny all rolled into one. Follow this fantastic simian troublemaker as he gathers superpowers and shakes the foundations of Heaven, causing such a cosmic ruckus that Buddha eventually must intervene to take him down.
This adaptation of Journey to the West is presented through overhead projector shadow puppetry. Featuring dozens of figures based on antique Chinese shadow puppets from the Pauline Benton Collection at the Museum of Natural History, the puppets are projected to make a large, vibrantly colored image with a unique dual-overhead-projector system. Two live performers give voices to the show's forty characters such as the Jade Emperor, the Judge of Hell and Monkey King himself. The show was written and directed by Kuang-Yu Fong and Stephen Kaplin, and is performed in English by Chinese Theatre Works" expert puppeteers and storytellers.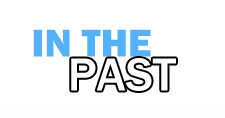 Here is an archive of many of our past events. If you are looking for current happenings at the FAC please go to the home page.
The past events section is updated periodically, very recent past events may not be listed immediately.
To navigate within the past events section:
By Program then by Year
By Artist for Exhibitions
Note these pages are updated every semester.  Not all events or exhibitions will be listed here promptly after they are over.