The Flying Karamazov Brothers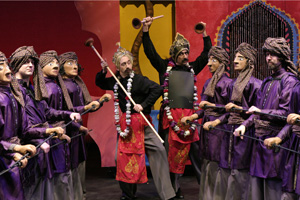 Friday, February 10, 2006
Concert Hall   8:00 pm
Tickets: $35, $25, $15; Youth 17 and Under: $15
Five College Students: $15
The Flying Karamazov Brothers have been "in the biz" since 1973 performing everywhere, from their early days on the streets of San Francisco to more recent appearances on Broadway; they have trod the stages of the most prestigious theatres in the English-speaking World, from Singapore to Scotland; they've toured through every state in the Union; and they've traveled silver screens, both large and small. For their Center Series encore performance, they will present "LIFE - A Guide to the Perplexed." This is a series of parables designed to help one survive the modern world. Of course these are parables as seen through the prism of Karamazovian eyes -so don't expect the unexpected, don't even expect the expected, just don't expect and we won't have to clean up after you. "LIFE - A Guide for the Perplexed," is a skill-filled romp through the stages of life.
"Their self-imposed recipe of good juggling and bad jokes in irresistible to Karamazov addicts such as myself I think they have a touch of genius to them." -- Clive Barnes, New York Post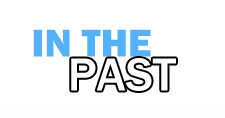 Here is an archive of many of our past events. If you are looking for current happenings at the FAC please go to the home page.
The past events section is updated periodically, very recent past events may not be listed immediately.
To navigate within the past events section:
By Program then by Year
By Artist for Exhibitions
Note these pages are updated every semester.  Not all events or exhibitions will be listed here promptly after they are over.