The Garden of Earthly Delights Revisited
Arts In Reach Mural Project at Southwest Residential Area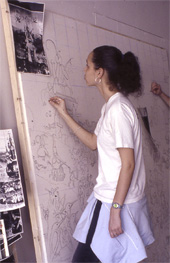 Monday, November 1 - Friday, December 31, 2004
Hampden Gallery Lobby   
Free
Arts in Reach starts with Bosch's most famous and unconventional painting - "The Garden of Earthly Delights" (c.1500; Prado, Madrid), a large, 3-part altarpiece which chronicles the creation of the world progressing from Eden to the torments of hell. The Project will recreate a large scale " Garden of Earthly Delights" to stimulate interests in the arts and to enhance living spaces in the Southwest Residential Area. Students from all majors opportunities to earn credits while learning techniques of drawing, painting, and practical methods of production and installation.
Umass Arts Council and the SACEF
Associated Events
The Garden of Earthly Delights Revisited
Opening Reception
Monday, November 1, 2004 
,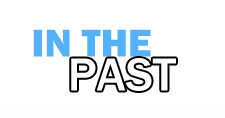 Here is an archive of many of our past events. If you are looking for current happenings at the FAC please go to the home page.
The past events section is updated periodically, very recent past events may not be listed immediately.
To navigate within the past events section:
By Program then by Year
By Artist for Exhibitions
Note these pages are updated every semester.  Not all events or exhibitions will be listed here promptly after they are over.