The New York Chinese Scholar's Garden Tour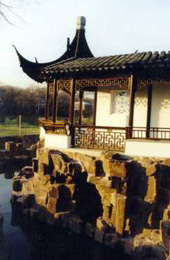 Saturday, April 17, 2004
Bus will leave UMASS Visitor Center at 8:00 am and return from New York by 8:00 pm   
$60 Public; $30 Students
"The garden is created by human hand, but should appear as if created by heaven." - Ji Ching, 15th century garden designer
The Asian Arts and culture Program, in collaboration with the Stockbridge School, invite garden lovers, students, and Chinese arts and history aficionados to enjoy a day tour by bus to Staten Island's Botanical Museum. There, one can view the beautiful Chinese Scholar's Garden, exquisite peonies and other unusual plants, and enjoy special presentations of Chinese arts. Dr. Judith Whitbeck, curator of the Chinese Scholar's Garden will lead a special guided tour for our group. Nancy Garrabrants, Director, Stockbridge School, and Ranjanaa Devi, Director, Asian Arts and Culture Program, will be your hosts for this trip.
Traditional Chinese gardens date back to the Han dynasty (almost 2000 years ago), though most Scholars' gardens date to the more recent Ming and Qing dynasties. A scholar or an administrator retiring from the Emperor's court would have built a Scholar's garden. It would have been an enclosed private garden associated with the house, which, without the garden, would not have been considered a whole. The New York Chinese Scholar's Garden was designed and built by Landscape Architecture Corporation of China. Walls that contain a series of eight pavilions and covered walkways enclose it. The strategic combination of wood, rocks, water, and plantings provide for sense of balance and harmony. Thus encouraging it to be a place for contemplation and rejuvenation of the spirit. Fee includes entrance fee to the Museum and exhibit, a special guided tour of Scholar's Garden with the Curator, Chinese arts events, outside garden tour with the two hosts and snacks and drinks on the bus. The Museum café will be open for lunch and an early supper. Register early as seats are limited by calling AACP at 413-577-2486.
Presented in partnership with the Stockbridge School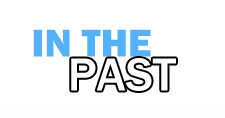 Here is an archive of many of our past events. If you are looking for current happenings at the FAC please go to the home page.
The past events section is updated periodically, very recent past events may not be listed immediately.
To navigate within the past events section:
By Program then by Year
By Artist for Exhibitions
Note these pages are updated every semester.  Not all events or exhibitions will be listed here promptly after they are over.