The Silken Phoenix
Performed by the Core Ensemble featuring Fiona Choi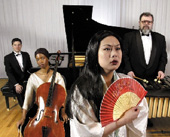 Friday, February 27, 2004
Bowker Auditorium at 8 pm   
Tickets: General Admission; Adults $15; Age 17 & under & Five College Students: $7
The Silken Phoenix is a chamber music theater work for actress and trio (cello, piano, and percussion). It celebrates the life, times, and works of three of Asia's greatest women poets: Ho Xuan Huong of Vietnam, Izumi Shikibu of Japan, and Li Qingzhao of China. The text, written by Shanghai native Wang Ping, contradicts the stereotype of passive demure Asian womanhood. This performance uses comedy, narrative drama, and evocative poetry to wed a wide-ranging collection of chamber and solo music (by various composers: Kui Dong, Melissa Hui, P.Q. Phan, Chinary Ung, Somei Satoh, Keiko Abe, Bun-Ching Lam, Lei Liang, Tan Dun and Chou-Wen-Chung).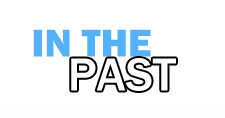 Here is an archive of many of our past events. If you are looking for current happenings at the FAC please go to the home page.
The past events section is updated periodically, very recent past events may not be listed immediately.
To navigate within the past events section:
By Program then by Year
By Artist for Exhibitions
Note these pages are updated every semester.  Not all events or exhibitions will be listed here promptly after they are over.