Tim Folland
Swill Hole featuring the Paintor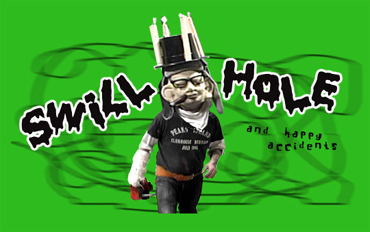 Thursday, November 2 - Sunday, December 3, 2006
Hampden Incubator Space   
Free and open to the public
From the dregs of existence, the sty of the solar system, comes Swill Hole a new work by artist and director Tim Folland which single handedly degenerates the last 100 years of hygiene. Swill Hole, featuring the Paintor, a scrappy and resourceful practitioner of the lost and wayward arts, will be installed and filmed in the Hampden Incubator Project Space during the month of November.
The packrat set for Swill Hole is a combination of Parisian artist hovel, Frankenstein-like lavatory, nomad's shanty and shaman's cave. The Paintor, armed with a make shift wine box camel pack of his own design, will primarily be working on two homemade, junk yard-dog experiments: the recipe for a perfect cup of coffee and a magical wine making apparatus, both of which will fuel a roller coaster of work throughout the month.
Also on view will be Folland's Wall Drawing with a Crowbar video, a work that precedes Swill Hole and was filmed at SPACE Gallery Portland, ME in February 2006. This work also features the Paintor and continues in the long tradition of wall drawings: from Lascaux to the modern day Graffiti movement. This site-specific work used the gallery's sheet rocked walls as the Paintor's medium, thus transforming it into an object which bridges the gap between two-dimensional and three-dimensional art forms.
The set for Wall Drawing with a Crowbar is a site of demolition and creation, with the optimism of big-money lotto tickets strewn about, plaster dust, unfinished checker games and the remains of last nights party. The video examines the nature of art makin and intertwines it with themes of risk, devotion, hardship, and creativity.
Associated Events
Tim Folland Opening Reception
Hampden and Central Galleries
Thursday, November 2, 2006 
Free and open to the public,5:00 pm to 7:00 pm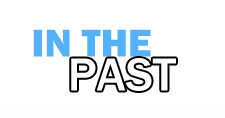 Here is an archive of many of our past events. If you are looking for current happenings at the FAC please go to the home page.
The past events section is updated periodically, very recent past events may not be listed immediately.
To navigate within the past events section:
By Program then by Year
By Artist for Exhibitions
Note these pages are updated every semester.  Not all events or exhibitions will be listed here promptly after they are over.