Toumani Diabaté Symmetric Orchestra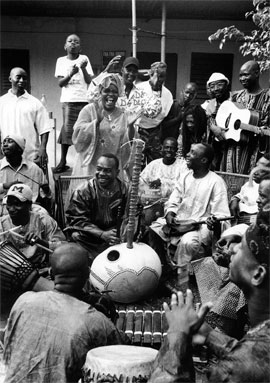 Photos by Paul Bergen
Thursday, April 23, 2009
Concert Hall   7:30 pm
$30, $25, $15; Five College Students and Youth 17 and under $15
Described as the "Jimi Hendrix of the kora," Toumani Diabaté is an ardent experimentalist, enriching his intimate sound with the Symmetric Orchestra's powerful, multilayered grooves. Diabaté is a master of the kora—the 21-string harp unique to Africa. The Symmetric Orchestra, Diabaté's terrific pan-African band, includes musicians from Senegal, Guinea, Côte d'Ivoire, Burkina Faso, and Mali. All contribute to a buoyantly jubilant sound that will rock the Fine Arts Center. Join in the party spirit! Funded in part by the Expeditions program of the New England Foundation for the Arts, made possible with funding from the National Endowment for the Arts Regional Touring Program and the American Masterpieces initiative, with additional support from the six New England state arts agencies.
Don't miss the pre-show talk with Prof. Alabode Omojola - details below
The Arts Give Back
The Arts Give Back and you can too. This season there will be several opportunities at selected events to donate items to various local charities. Please bring your old, extra or unwanted cell phones. Even if they aren't working anymore, they can help women and children in need through the New England Learning Center for Women in Transition

Associated Events
Master Class/Workshop, Mt. Holyoke College
for Intermediate West African Drumming Ensemble
Tuesday, April 21, 2009 

,7:00 pm to 9:00 pm
Interview at Williston-Northampton High School
with French Honors Class and members of Toumani Diabate
Wednesday, April 22, 2009 

,11:20 am to 12:10 pm
Earth Day Celebration
Drum Circle at 6:00 P.M. w/members of Toumani Diabate
Wednesday, April 22, 2009 Fine Arts Center Plaza
Join us at the Fine Arts Center Plaza on Wednesday, April 22 for an Earth Day Community Celebration and Drum Circle with members of the Toumani Diabate Symmetric Orchestra..
Free and open to the public,4:00 pm to 7:00 pm
Class Discussion, Mt. Holyoke College
w/World Music class and members of Toumani Diabate
Wednesday, April 22, 2009 

,1:15 pm to 2:30 pm
Pre Perfomance Talk with Prof. Omojola
prior to Toumani Diabate
Thursday, April 23, 2009 Fine Arts Center Lobby

Free for those attending Toumani Diabate,6:45 pm to 7:15 pm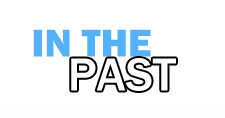 Here is an archive of many of our past events. If you are looking for current happenings at the FAC please go to the home page.
The past events section is updated periodically, very recent past events may not be listed immediately.
To navigate within the past events section:
By Program then by Year
By Artist for Exhibitions
Note these pages are updated every semester.  Not all events or exhibitions will be listed here promptly after they are over.