Twenty-six Ways of Looking at a Black Man

Thursday, September 25 - Tuesday, October 21, 2003
Augusta Savage Gallery, New Africa House   
Augusta Savage Gallery is delighted to announce the op ening of the exhibition of poetry by Raymond R. Patterson (1929 - 2001) along with images and calligraphic text by artist, Benn T.F.Nadelman in an exhibition titled "Twenty-six ways of Looking at a Black Man". For some this title will be puzzling, for devotees of the poetry of Wallace Stevens however, the reference will be instantaneous.
In 1917, Wallace Stevens (1879 - 1955) wrote "Thirteen Ways of Looking at a Blackbird". Stevens, without imitating the Japanese poetic form of haiku, made use of the form for this set of poems. He related the poetic form to how we look at nature, experience emotions, or think about the imagination.
In 1969, Raymond Patterson used some of the devices of Steven's poem to write "Twenty-Six Ways of Looking at a Black Man" . He also adapted some of the features of the haiku, but not all. Most importantly, he related the poetic form and Steven's poems to how he saw the relationship of the black man to the world and to other people, and to how other people saw him. In short, he added an important ethical dimension not found in Steven's poem.
Raymond R. Patterson, was a writer, professor emeritus of English, the City College of the City University of New York, and founder of the College's prestigious Langston Hughes Festival
Born in Harlem and raised on Long Island, Patterson began writing poetry at the age of 15. His first public poetry reading was held in 1957 and it was at this reading where he was introduced to Langston Hughes, beginning a friendship which lasted until Hughes" death in 1967.
A prolific poet whos work is widely anthologized, Raymond Paterson was the author of 26 Ways of Looking at a Black Man and other Poems (Award Books, 1969), and Elemental Blues.
Artist Benn T.F. Nadelman was commissioned to illustrate each of the poems of 26 Ways of Looking at a Black Man . Educated in the studio schools of Brooklyn Museum and Art Students League in NY, New Jersey Center for the Arts, and The Carving Studio in Vermont, Nadelman paints in oils and watercolor, sculpts in alabaster and marble, works in all drawing media and has a fine hand for calligraphy. His award-winning paintings and drawings are found in private collections in North and Mezzo America, Europe, and Japan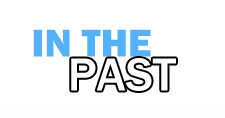 Here is an archive of many of our past events. If you are looking for current happenings at the FAC please go to the home page.
The past events section is updated periodically, very recent past events may not be listed immediately.
To navigate within the past events section:
By Program then by Year
By Artist for Exhibitions
Note these pages are updated every semester.  Not all events or exhibitions will be listed here promptly after they are over.