Tyler Tyler by Yasuko Yokoshi
Performance and residency project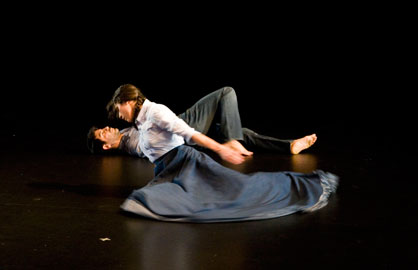 Wednesday, October 6
Bowker Auditorium   7:30 pm
Tickets: $15; 17 & under and Five College/GCC/STCC students $10
Performance and residency project
Co-presented with The Five College Dance Department
Yasuko Yokoshi's art-making explores the complex interconnectedness of culture and history that frames our perspective of contemporary life. Her inspiration for Tyler Tyler comes from The Tale of the Heike, a classic 12th-century Japanese epic of warring clans that documents the intense desire for domination and the inevitable fall from power. The central theme of the stories - the Buddhist law of impermanence - has special resonance for Yokoshi; born and raised in Hiroshima, she was often reminded as a child of the ephemeral nature of human life. These stories continue to resonate in our own times as ambition and pride continue to spawn war and greed.
The work features elements from Japanese Kabuki dance tradition, western contemporary dance, music, theater and video. Tyler Tyler continues Yokoshi's unique collaboration with her revered master teacher of Kabuki Su-odori dance, Masumi Seyama. Performed by a cast of six, Tyler Tyler will feature two American contemporary dancers, one American musician and three Japanese dancers/actors, trained under Ms. Seyama. Original music performed by the composer, Steven Reker, on voice, toy piano and bass guitar (referencing the sound of the Japanese shamisen), is inspired by Japanese folk songs. The music also includes recorded works by Ryuichi Sakamoto, Cat Power, Lou Reed and The Carpenters.
"The sound of the Gion Shoja bells echoes the impermanence of all things;
the color of the sala flowers reveals the truth that the prosperous must decline.
The proud do not endure, they are like a dream on a spring night;
the mighty fall at last, they are as dust before the wind."
- From the opening of The Tale of the Heike (translated by Helen Craig McCullough)
Housing for the artists in Tyler Tyler is supported in part by the UMass Hotel at the Campus Center.
NEFA's National Dance Project is generously supported by the Doris Duke Charitable Foundation, the Ford Foundation, the Andrew W. Mellon Foundation, and the MetLife Community Connections Fund of the MetLife Foundation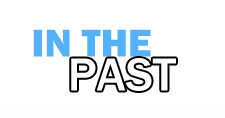 Here is an archive of many of our past events. If you are looking for current happenings at the FAC please go to the home page.
The past events section is updated periodically, very recent past events may not be listed immediately.
To navigate within the past events section:
By Program then by Year
By Artist for Exhibitions
Note these pages are updated every semester.  Not all events or exhibitions will be listed here promptly after they are over.