Unfolding Images
Accordion Books by Laura Holland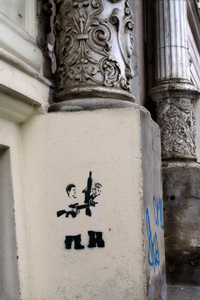 Wednesday, February 13 - Wednesday, March 12 2008
Central Gallery   
Free and open to the public
UNFOLDING IMAGES
Accordion Books by Laura Holland
Artist Statement
Intriguing juxtapositions emerge when the formerly elegant, often dilapidated, history-laden architecture of Eastern Europe crushes up against the hustle, rush, and bustle of life today. Sometimes these buildings reel out of the collision covered in graffiti and stencil art; other times they are lovingly restored or elegantly remodeled; still other times they are razed to the ground and replaced by a completely new structure. In the fragments of these old buildings, I look for the eloquent details that, piece by piece, combine to convey some vital sense of the larger scene.
To suggest my impression of cultures colliding, I layered photographs taken in East Berlin between 1987 and 2006, in a series of photomontages. Next, I bundled images of old and new buildings stretching along one street in Berlin, to make books with Japanese stab bindings. But neither format could effectively tell the story the way I saw it: as a progression. Accordion books, with the images unfolding across connected pages, gave me the structure I needed. Berlin, Prague, Presov, Kosice, Cluj, and other Eastern European cities provided the subject matter.
Circles, squares, right angles, and diagonal lines - these formal elements are important both in composing individual photographs and in creating integrated sequences. I use Adobe Photoshop to adjust color and light for a unified effect within each series, and I print with matte ink to enhance the depth of tonal values. But my main focus in assembling the accordion books is on unfolding the images to tell a visual story.
Associated Events
Opening Reception
Wednesday, February 13 2008 
,4:30 pm to 6:30 pm
Book Making Workshop with Artist Laura Holland
ART 370 Jr. Year Writing Students
Wednesday, March 12, 2008 
,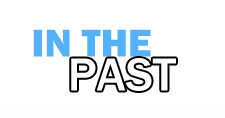 Here is an archive of many of our past events. If you are looking for current happenings at the FAC please go to the home page.
The past events section is updated periodically, very recent past events may not be listed immediately.
To navigate within the past events section:
By Program then by Year
By Artist for Exhibitions
Note these pages are updated every semester.  Not all events or exhibitions will be listed here promptly after they are over.