U.S. Army Band: The U.S. Army Blues
In Concert at UMass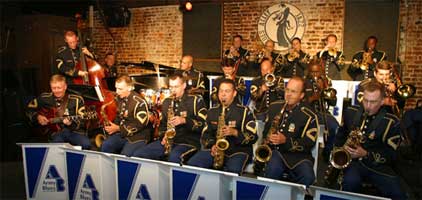 Saturday, February 28, 2009
Fine Arts Center Concert Hall   8:00 pm
Free and open to the public; no tickets required.
The U.S. Army Blues celebrated its 35th Anniversary in 2007. After beginning informally in 1970, The Army Blues became an official part of the United States Army Band "Pershing's Own" in 1972. Over the years it has evolved into the premier jazz ensemble of the U.S. Army. As a component of The United States Army Band "Pershing's Own," the Army Blues is one of the few remaining professional big bands working today. Comprised of alumni of prestigious music schools and veterans of the professional music scene, it is an ensemble of the finest jazz musicians in the nation.The U.S. Army Blues will be preceded at 7:25 P.M. by a performance by the winning band in the High School Jazz Festival and Competition.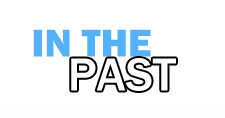 Here is an archive of many of our past events. If you are looking for current happenings at the FAC please go to the home page.
The past events section is updated periodically, very recent past events may not be listed immediately.
To navigate within the past events section:
By Program then by Year
By Artist for Exhibitions
Note these pages are updated every semester.  Not all events or exhibitions will be listed here promptly after they are over.