Voices of the Sidis
Two Documentaries by filmmaker Beheroze Shroff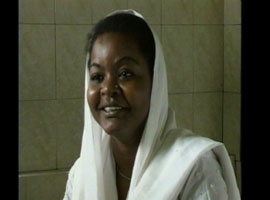 Monday, October 3, 2005
Campus Center 904-908   7:00 pm
Free and open to the public
WE'RE INDIAN AND AFRICAN: VOICES OF THE SIDIS This documentary gives voice to the conflicts and dilemmas of an Afro-Indian Sidi community in a village in Gujarat, India. In the green hilly landscape of South Gujarat, as spiritual healers/caretakers at the shrine of their ancestral saint Bava Gor, the Sidis sell flowers and coconuts to devotees and pilgrims and also perform their sacred Goma-Dhammal dance. VOICES OF THE SIDIS: ANCESTRAL LINKS In this entertaining portrait of an urban Sidi family in Bombay, India the father traces his ancestry to Zanzibar, Africa. Heena the daughter, Babubhai the father and Fatimaben the mother discuss their lives and work and issues of identity as Sidis. In one sequence the father talks about his past work as a stuntman in Bollywood films. Filmmaker Beheroze Shroff has explored issues of diaspora, dislocation and relocation and issues of gender. Her most recent work on the Afro-Indian Sidis is an ongoing project, a series that explores the multi-faceted lives of Sidis in India. Shroff presently teaches in the Asian American Studies Department at UC Irvine. Her films include the film 'sweet Jail: The Sikhs of Yuba City" In collaboration with the Women's Studies Program at the University of Massachusetts.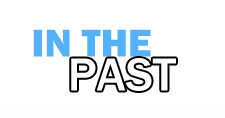 Here is an archive of many of our past events. If you are looking for current happenings at the FAC please go to the home page.
The past events section is updated periodically, very recent past events may not be listed immediately.
To navigate within the past events section:
By Program then by Year
By Artist for Exhibitions
Note these pages are updated every semester.  Not all events or exhibitions will be listed here promptly after they are over.