Monday, March 2, 2020, 7:30 pm
Bowker Auditorium
This intimate concert features members of the renowned West-Eastern Divan Orchestra, a group comprised of Arab and Israeli musicians defying fierce political divides in the Middle East and globally. Founded in 1999, the origins of the orchestra lie in the friendship between its founders, Palestinian author and scholar Edward Said and Israeli conductor and pianist Daniel Barenboim. In their conversations, they realized the urgent need for an alternative way to address the Israeli-Palestinian conflict. This evolved into the West-Eastern Divan Orchestra that global audiences know today. The Ensemble will perform works by Schubert, Brahms, and Mendelssohn as well as new work by Benjamin Attahir. Pre-performance talk in the lobby at 6:30 p.m.


$50, $35; Five College Students and Youth 17 & Under: $20, $10
Under40TIX become available for this performance February 13, 2020


 
Share this event!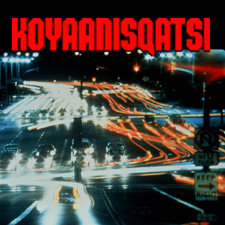 Sunday, September 22, 2019, 4 pm, Bowker Auditorium
For his 50th anniversary tour with the Philip Glass Ensemble, the legendary composer returns to his score for the film Koyaanisqatsi: Life Out of Balance. Screened with a live performance of the score, the film is as relevant today as ever, reflecting Glass's lifelong interest in environmental issues, and the danger of losing our connection to the natural world.
---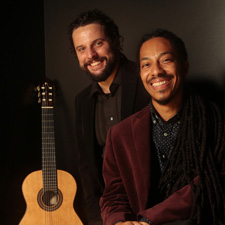 Saturday, November 9, 8 p.m., Bowker Auditorium
João Luiz and Douglas Lora blend traditional and Brazilian guitar works, as well as original compositions and new arrangements. Luiz and Lora have performed together for over twenty years after meeting as teenage guitar students in São Paulo. Together they have performed around the world, including with the Dallas Symphony and Houston Symphony, while continually striving to expand the repertoire for two guitars.
---