William Parker's Raining on the Moon Sextet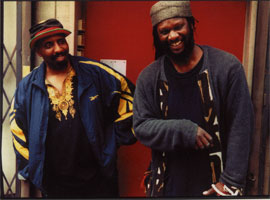 Thursday, March 25, 2010
Bezanson Recital Hall   8:00 pm
$12 General Public; $7 Students
"William Parker and Hamid Drake are the best rhythm section in jazz right now," says Alternative Press. This has been true for 15 years. We celebrate this dynamic duo -- respected around the world for their commitment and musicality -- with three concerts, featuring special guests. "Not since Don Cherry and Ed Blackwell joined forces have two musicians so organically wedded world-music influences with free jazz," writes Jazziz. Since the late 1970's, Hamid Drake has moved easily between work with top jazz improvisers like David Murray, Don Cherry and Pharaoh Sanders, and international artists like Foday Muso Suso, Mahmoud Gania and Gigi. In 1972 Parker began playing with musicians such as Bill Dixon, Milford Graves, Billy Higgins and Sunny Murray, before becoming a member of the Cecil Taylor Unit, where he played a prominent role for over a decade. Time Out New York proclaimed William Parker one of "the 50 greatest New York musicians of all time." Parker and Drake invite their colleagues Lewis 'Flip' Barnes (trumpet) and Rob Brown (alto saxophone), Eri Yamamoto (piano) and Leena Conquest (vocals), the so-called Raining on the Moon Ensemble. "What marks Raining on the Moon as unique in Parker's long list of recordings is its raw accessibility," writes Nils Jacobson. "William Parker is one of those extremely rare musicians who seem to impart a warm glow to every musical group he joins." "When jazz historians look back on improvised music at the turn of this century," writes The Boston Phoenix, "William Parker will stand as a giant among men."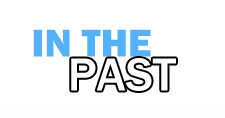 Here is an archive of many of our past events. If you are looking for current happenings at the FAC please go to the home page.
The past events section is updated periodically, very recent past events may not be listed immediately.
To navigate within the past events section:
By Program then by Year
By Artist for Exhibitions
Note these pages are updated every semester.  Not all events or exhibitions will be listed here promptly after they are over.