Wu Man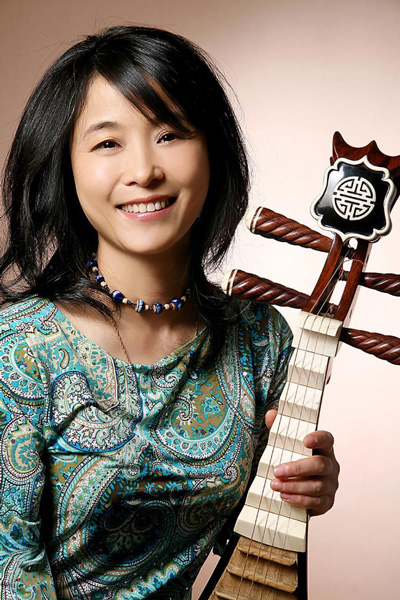 Chinese Pipa
Wednesday, October 5, 7:30pm, Bowker Auditorium
Reserved Seating: $30, $15; FC, GCC, STCC and 17 & under $10
Grammy nominated Wu Man is an internationally renowned Pipa virtuoso and one of the world's greatest exponents of this ancient Chinese lute-like instrument. She has given this the pipa a new role in today's music world, not only by introducing the instrument to new audiences, but has greatly enhanced and grown the core repertoire. Cited by the Los Angeles Times as "the artist most responsible for bringing the pipa to the Western World", Wu Man continually collaborates with some of the most distinguished musicians and conductors performing today, including Yuri Bashmet, Dennis Russell Davies, Christoph Eschenbach, Gunther Herbig, Cho-liang Lin, Yo-Yo Ma, David Robertson, Esa-Pekka Salonen, Michael Stern and David Zinman. She is a principal member of Yo-Yo Ma's Silk Road Project and performs regularly throughout the U.S., Europe and Asia as a part of the project's ensemble. Wu Man frequently performs and records with the groundbreaking Kronos Quartet. Their most recent collaboration is the multi-media work, A Chinese Home.
Wu Man has performed as soloist with many of the world's major orchestras, including the Austrian ORF Radio Symphony Orchestra, Boston Symphony Orchestra, Chicago Symphony Orchestra, Los Angeles Philharmonic, Moscow Soloists, Nashville Symphony, German NDR and RSO Radio Symphony Orchestras, New Music Group, New York Philharmonic, Seattle Symphony Orchestra and the Stuttgart Chamber Orchestra. Her tours have taken her to the world's major music halls such as the Carnegie Hall, Amsterdam's Concertgebouw, the Great Hall in Moscow, the Kennedy Center, Lincoln Center, Opera Bastille, the Royal Albert and Royal Festival Halls and the Theatre de la Ville. 
Last year, Wu Man curated two concerts at Carnegie Hall as part of the 'Ancient Paths, Modern Voices' festival celebrating Chinese culture. Her travels to rural China to find the artists she brought to New York were documented in the film, Discovering a Musical Heartland – Wu Man's Return to China.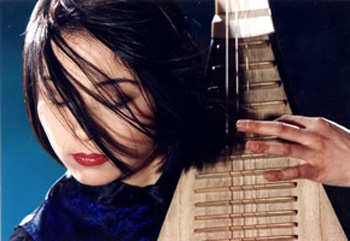 Wu Man will be accompanied by the Grammy nominated percussionist, Robert Schulz. He serves as principal percussionist for the Boston Modern Orchestra Project (BMOP), Boston Landmarks Orchestra, Boston Musica Viva, Dinosaur Annex Music Ensemble, and Opera Boston Orchestra. Schultz tours nationally and internationally with Wu Man and was the featured soloist for the 2006 CrossSound Festival in Juneau, Alaska. He has worked with the Boston Symphony Orchestra, Boston Pops, Boston Ballet Orchestra, Pro Arte Chamber Orchestra of Boston and the Boston Chamber Music Society. As a timpanist, mallet specialist and multi-percussionist, he has been a featured soloist with the Celebrity Series of Boston on numerous occasions. In 2004, Mr. Schulz received a Grammy Award nomination for Best Small Ensemble Performance on Yehudi Wyner's The Mirror (Naxos). That year he also gave the Boston premiere of Tan Dun's Water Concerto with BMOP. In 2010, Schulz premiered and recorded Kick and Ride, a concerto for drumset and orchestra by Eric Moe. He served as principal drummer/percussionist for a new interpretation of Gershwin's Porgy and Bess that recently premiered at the American Repertory Theater. He has led his own band, the BeatCity Art Ensemble, in performances for the Celebrity Series, Lincoln Center, and the National Gallery of Art in Washington, DC. An experienced drummer in virtually all contemporary styles, Mr. Schulz has performed with Dave Brubeck at the Newport Jazz Festival, jazz violinist Leroy Jenkins, guitar legend Jim Hall, the San Antonio Symphony, and countless jazz combos, cover bands, and original music groups over the last 30 years.

To hear samples head over to her official website or to purchase music go directly to the itunes store.

Pre-concert talk
  at 7pm: "The Chinese Cultural Landscape" by Professor Enhua Zhang.

"The Chinese Pipa
": Talk and Demonstration by WuMan, Monday, October 3 at 10 am in Earle Recital Hall, Smith College, and Tuesday, October 4 at 11:30am in Converse Hall 108, Amherst College.
"Discovering the Heartland"
a film by Wu Man, Tuesday, October 4 at 7pm in Stirn Auditorium, Amherst College.
All residency activities are free and open to the public. Call 413-577-2486 for information.