Saturday, April 6, 8 pm
Fine Arts Center Concert Hall
Wycliffe Gordon's award-winning talent on trombone, slide trumpet, and other brass instruments is simply astonishing. A former member of the Jazz at Lincoln Center Orchestra and the Wynton Marsalis Septet, Gordon has built an impressive career touring the world performing hard-swinging, straight-ahead jazz. Winning Best Trombone in Downbeat's Critics' Poll and Trombonist of the Year from the Jazz Journalists Association in 2016, there's no doubt that his exceptional technique and his signature sound have solidified his place in musical history. And as Wynton Marsalis says, "just his presence is a creative experience."

$35, $25; Five College Students and Youth 17 and Under: $10; Under40TIX $25
 
Academic Connections: Afro-American Studies; Collaboration; Management; Music
See all the
Course Connections
Share this event!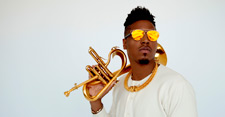 Thursday, February 14, 7:30 pm Bowker Auditorium
Rooted in the traditions of his hometown of New Orleans, Christian Scott aTunde Adjuah has had a whirlwind career that has brought him to the forefronts of jazz, hip-hop, and pop.
---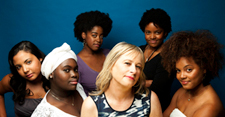 Thursday, March 28, 8 pm Bowker Auditorium
Having devoted much of her professional life to the rich music of Cuba, Bunnett's latest project, Maqueque ("the spirit of a young girl"), pairs the gifted soprano saxophonist and flutist with some of Cuba's most accomplished young female musicians.
---