Rising Waters/Blazing Earth
Zea Mays Printmaking
Associated with the pan-global art project, Extraction: Art on the Edge of the Abyss, this exhibition features multimedia printmaking works by member artists about the political, social, and personal issues related to natural resource exploitation—its forms and its consequences, including its effect on art making and human life. Starting October 4th work will be featured by current and recent graduates of UMass HFA.

September 10 - October 20
Opening Reception: Friday, September 10, 5-8 p.m. ET | Guest speakers 6 p.m.
Opening Reception for HFA participants: Monday, October 4, 5-7 p.m.
Printmaking Demo as part of the Fine Arts Center Autumn Art Walk: Sunday, October 17, 1-3 p.m.
---
View Exhibition

Sign the Guest Book

About Zea Mays Printmaking
Since its inception in 2000, the core mission of Zea Mays Printmaking (ZMP) is to facilitate the creation of artwork that utilizes methods that focus on environmental sustainability and non-toxic materials. The membership of ZMP is a community of working artists united around a common commitment to create substantive art while attempting to rectify the toxicity of printmaking materials that are most often pillaged from our environment. 
We challenged our community of artists to make artworks employing materials that were repurposed, plundered, rescued, recycled, upcycled, traded, appropriated, or found. To facilitate this concept, Zea Mays Printmaking launched Unlikely Materials Swaps held in September 2019 and February 2020. Members descended on our Studio (Florence, MA) with used materials ranging from scrap papers to used copper and zinc plates that could be sanded down. There were half tubes of ink, wood scraps, plastic pieces, drawing tools and more. One person's trash became another's inspiration.
Zea Mays Printmaking has placed a bull's eye on the unconscious violence of waste and overconsumption in daily routines. Artists have a responsibility to acknowledge their contribution to the degradation of the earth and the social repercussions that result. Every new tube of cadmium red, every recently purchased copper and zinc plate, every newly acquired toxic medium contributes to this irreversible calamity. Through mindful examination of habits and routines day in and day out the capacity to change is inevitably possible. Day to day practices = best practices = social practices. Using our platform as artists, raising a rukus to save our planet and prevent apocalyptic disasters seems to be the least we can do.
Participating Artists:
Olivia Arau McSweeney
Anne Beresford
Annie Bissett
Meredith Broberg
Liz Chalfin
Rachel Atkinson Chapman
Pamela Crawford
Sarah Creighton
Nancy Diessner
Olwen Dowling
Lydia Giangregorio
Jennifer Gover
Mary-Helen Horne
Nina Jones
T. Klacsmann
Elisa Lanzi
Tekla McInerney
Marjorie Morgan
Therese Dwyer Moriarty
Maggie Nowinski
Lynn Peterfreund
B.Z. Reily
Annie G. Rogers
Bobbie Salthouse
Edda Sigurðardóttir
Joyce Silverstone
Margo Temple
Rich Turnbull
Louise Wallendorf
Angela Zammarelli

  Online & In Gallery
---
---

Sponsored by: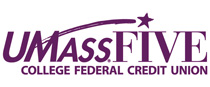 ---
...or browse our full event calendar