film chowdah
http://www.filmchowdah.org
Monday, May 9 - Friday, May 13
Augusta Savage Gallery   
Five days of films representing the best narrative, documentary, experimental and animated films produced by Maine college filmmakers. Across the state of Maine, there are so many good films that often go unnoticed. As a breeding ground for young talent, Film Chowdah offers college and university students an outlet for showing their work and networking in a festival setting. The selection of work featured at Augusta Savage Gallery will be the best of this year's event, curated by Corey Norman. Corey Norman is a professor in the Communications and New Media department at Southern Maine Community College (SMCC), where he specializes in teaching video production. Prior to his teaching career, he served as the postproduction manager and online editor at The Lone Wolf Documentary Group, where he worked on nationally broadcast programming for clients such as: History, Discovery, National Geographic and Nova. In 2001 he served as assistant editor on Nova: Bioterror, which won an Emmy Award for Science and Nature Documentary.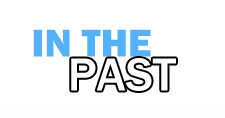 Here is an archive of many of our past events. If you are looking for current happenings at the FAC please go to the home page.
The past events section is updated periodically, very recent past events may not be listed immediately.
To navigate within the past events section:
By Program then by Year
By Artist for Exhibitions
Note these pages are updated every semester.  Not all events or exhibitions will be listed here promptly after they are over.