RElive Gala Moments, REnew Your Connection to the FAC,  REimagine How you Experience the Arts
Starting the week of February 1, 2021
Thank you for your interest in joining us for the Fine Arts Center's 32nd Annual Gala & Auction. This year, we can say for sure that you'll experience a Gala like no other!
Join us as we Relive your fun moments from Galas past, Renew your connection to the Fine Arts Center and its impact in our community, and Reimagine how you experience the arts.
We have so many opportunities for fun and excitement starting the week of February 1!
Thank you to
Greenfield | Northampton Cooperative Bank
for once again being our Presenting Sponsor! We can't thank you enough. 
How does it work?
You need to register for the event.  You do so by clicking the tickets button on this page.  The event is free, and if you are able, we ask that you donate at a level that is comfortable for you.  
Starting February 1, you will receive emails with various event festivities.We'll have demos from UMass Catering's award winning chefs, our auction catalog, and many event details.  
Event night:
Our Gala experience will be led by Kari Njiiri, NEPM host and dear friend of the FAC.  
It all starts at 7:30 p.m. and should last approximately an hour.
The presentation is hosted on Zoom so that our guests can connect and enjoy each other.

Trivia Contest sponsored by Florence Bank
Our Fine Arts Center trivia contest will be held on a CrowdPurr platform.  It will be best if you use a second device to play the contest.  Guests will be separated into break out rooms to have some fun together and compete for prizes.
We will be releasing our mini-auction catalog (10 packages) by Monday, February 1, as a sneak peak of what's being offered.  Bidding starts on Friday, February 5 and the auction closes on Saturday, February 6 at 8:15 p.m.
The event concludes with a fantastic dance party by FEVER, New England's premier dance band.
There's lots of fun and surprises throughout their party…so make sure to stay tuned.  This amazing experience is brought to us by Finck & Perras Insurance.
Plus, our Gala partners won't disappoint you!  
UMass Catering Services

UMass Catering has prepared a four-course meal just for you. Order your scrumptious "take-out" meal prepared by UMass' award-winning chefs at only $30 per person.
For more details and to place your order: https://umassfresh.com/fac-gala/
Please note: Your "take-out" dinner order is separate from the Gala event registration and is handled completely by UMass Catering.
Forget Me Not Florist

Our gala has been graced with the elegant and magnificent floral arrangements by Forget Me Not Flowers each year.
To make your virtual gala experience more complete, Forget Me Not Florist is  offering a "Gala Tulip" bouquet (with vase) for $15.  Call ahead to order and pick up your bouquet anytime between Monday, February 1 and Saturday, February 6 (by 12 Noon). 413-584-6800. Curbside pick-up is observed. Limited to the first 35 orders.
All proceeds from our Gala support the FAC's programming and Arts/Access outreach programs—such as artist connections, Angel Tickets, Global Arts daytime performances for K-12 students, Jazz in July Summer Music scholarships, and UMCA's curatorial fellowships. Join us in exposing all generations to the wonders of the arts.
Thanks also to our Gala Committee—for reimaging a Gala for all of us!
Tanya Fuller, Chair, Lindsay Berry-Co-Chair, Maureen Raab Co-Chair, Carol Moore Cutting, Ami Fagin, JoAnne Finck, Michael Gove, Jane Johnson, Paul Peelle, Justin Pelis, Terry Peters, Jenny Southgate, Rhonda Venne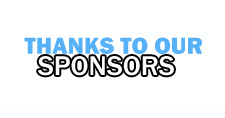 Presenting




Entertainment







Auction 






Trivia 






Red Carpet Memories






 Leading 

Applied Mortgage Services





Media 






Sustaining
Susan Clopton and John Levine
Tanya & Mark Fuller
Barbara Krauthamer, Dean College of Humanities and Fine Arts & Graduate School, & Noah Elkin
Provost John McCarthy & Professor Ellen Woolford
Pamela & Gordon Oakes, Jr

 Corporate 
Curran and Keegan Financial
Jamilla Deria & Evans Jones
Beverly & Willie L. Hill, Jr.
Davis Practice Management
Jones Group Realtors
Jones Properties
Prindle Music School
Steven K. Daury/ Daury Wealth Management
WEBS America's Yarn Store
Whalen Insurance