Petri Dishes and Arthrax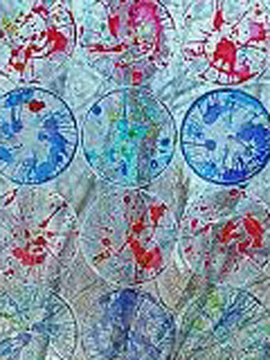 Tuesday, September 20 - Tuesday, October 18, 2005
Augusta Savage Gallery   
Free to the general public
Local Amherst artist Edgar Sabogal was born in Colombia, South America, where he lived for twenty-nine years. He moved to the United States 19 years ago and received his BFA from the University of Massachusetts in 1992. Sabogal was a visiting artist in Medellin, Colombia in 2004 as part of Augusta Savage Gallery's new Art International Residency Program (AIR). This program sends selected artists to international sites, where they live and work with gallery partners for one month. Now upon return, he has created an exhibit that will tell a story about his evolving perceptions resulting from this trip.
As a native of Colombia, which has been in civil war since 1948, Edgar Sabogal's view of the role that politics plays in people's lives continues to shift and evolve. He observes that in Colombia, politics and art are fused. Politics manipulates the media and religious groups. Now, after his recent return to his native home, he is considering some of the similar aspects of these relationships right here in the United States. Acknowledging definite likenesses between the approaches of our governments and people, he realizes that he is seeing more of the Third World in this First World. He says, The games are similar.
It is this reference to "games" that is so cleverly featured in Sabogal's upcoming exhibition. As the title of the exhibit suggests, the artist is reflecting on the politics of anthrax, which only recently psychologically immobilized this country to some degree. His Arthrax Petri Dishes are hand-painted clear, plastic covered dishes that are 4 inches in diameter. Each one is an original and unique piece. Stained glass paints are used to represent the culture growing in the Petri dish.
It is through the use of these petri dishes, that he invites the viewer to pay attention to the stages of a growing, developing or productive culture, whether it be scientific or political. He looks at fear devises associated with Homeland Security, and "the sarcastic reality of recent plastic and duct tape scare tactics." He compares fear manufactured for the purpose of control with what he remembers as a child: Be a good boy or El COCO, or the boogey man, is coming through the window to get you, a warning used by parents to gain control over children.
Found in the artist's references to culture, fear, and games is an invitation for us, the viewer to confront our own understanding. Sabogal says, "In this Arthrax work, I am looking for the ability of the observer to break through the fear of the object and go into the analytical observation of the concept. This artwork is as sarcastic as the concept of Homeland Security protecting us from any biological attack using a plastic bag over our heads and sealing it to our neck with duck tape. Arthrax is the classroom window to my political reality. The petri dishes are biological organisms of human manipulation. My forms are an integration of both reality and symbolic language; two dissonant languages which I juxtapose in order to create a more vibrant form of expression, similar to how Paul Klee combined both naive and sophisticated intellectual elements and in my case, speculative political struggle."
To read more about this project visit http://arthrax.com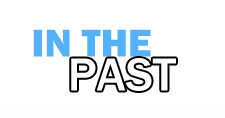 Here is an archive of many of our past events. If you are looking for current happenings at the FAC please go to the home page.
The past events section is updated periodically, very recent past events may not be listed immediately.
To navigate within the past events section:
By Program then by Year
By Artist for Exhibitions
Note these pages are updated every semester.  Not all events or exhibitions will be listed here promptly after they are over.