Three Principles of the Buddhist Path

October 26- 28 O'Connor Commons, Amherst College
Three Principles of the Buddhist Path Fifth Annual Exploring Buddhism series
Open to Public with a suggested donation of $20 per session: seniors $10: FC students Free

The "three principles of the path" is a brilliant encapsulation of Buddhist ethical and contemplative practices by the 14th century Tibetan master Tsong-kha-pa, founder of the Gelugpa tradition that the Dalai Lama upholds. The teaching offers an inspirational and comprehensive model of the spiritual life accessible to both lay and monastics.

A Friday evening (7-8:30PM) panel will introduce Tibetan, Japanese, Theravadin and Western Buddhist perspectives on the topic. In the weekend sessions, Rinpoche and Prof. Gardiner will go in greater depth into the principles of renunciation and altruistic aspiration (Saturday 11AM-3:30PM) and critical insight (Sunday 10:30AM-1PM).

Khen Rinpoche Geshe Lobzang Tsetan Abbot, Tashi Lhunpo Monastery, India, Founder Director, Siddhartha School Project, Leh, Ladakh David L. Gardiner Dept. of Religion, Colorado College, Co-Founder, BodhiMind Center CO Maria Heim Chair, Dept. of Religion, Amherst College, Chair, Five College Buddhist Studies Certificate Program Jamie Hubbard Yehan Numata Professor in Buddhist Studies, Dept. of Religion, Smith College Paola Zamperini, Dept. of Asian Languages & Civilizations, Amherst College.

For more information please contact Amherst College Department of Asian Languages and Civilizations at 413-542-5841.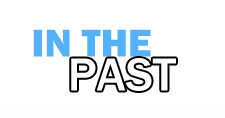 Here is an archive of many of our past events. If you are looking for current happenings at the FAC please go to the home page.
The past events section is updated periodically, very recent past events may not be listed immediately.
To navigate within the past events section:
By Program then by Year
By Artist for Exhibitions
Note these pages are updated every semester.  Not all events or exhibitions will be listed here promptly after they are over.