Jazz in July
July 8 - 19, 2019
Applications accepted starting January 1, 2019.
Register by March 1st and receive a 20% discount on regular tuition! 
Submit your application, with audition recording, and music theory diagnostic test, and $90 registration fee before March 1 and receive a 20% discount off the price of tuition, upon acceptance -- a savings of $120/wk. Does not include housing and meals.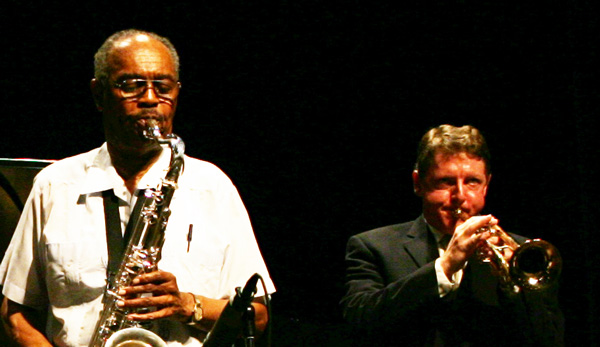 Pictured: From 2012, Dr. Fred Tillis and Dr. Jeff Holmes.

Over 30 years ago, a group of dedicated jazz artists and jazz educators at the University of Massachusetts developed a program that would connect jazz students with the country's top jazz artist/educators for an intensive week of study in jazz improvisation. Their dedication to the art of jazz improvisation and jazz culture gave birth to Jazz in July Summer Music Programs-- a concentrated two-week program, allowing participants to study jazz improvisation with some of the nation's best jazz educators and artists.

As the jazz landscape changes, Jazz in July uses that foundation to evolve with the current innovations being developed. Current and cutting edge jazz artists help to lead Jazz in July into the ever-evolving future of jazz, and ensure our jazz education vision will be current and relevant for many years to come.

When you sign up for Jazz in July...
you will be joining an illustrious network of current and former artist faculty and participants. The Jazz in July program involves instrument/vocal master classes, group clinics, jazz theory and improvisation training, ensemble coaching, jam sessions, style explorations, combined lectures, and public performances by participants and faculty members alike. Regardless of the program you choose, we aim to connect your innovations with high quality educators and consequently inspire you to be a part of the jazz legacy that is Jazz in July! 

Click here for Audition and Fees Information

 
PERFORMANCES


CLUB JAZZ IN JULY, Wednesdays - July 10 & 17, 2019
7:00 PM, UMass Campus Center, Marriott Center (11th floor)
Our popular night of jazz featuring Jazz in July participant combos and vocalists!
$10 Suggested Donation at the door. Light refreshments and cash bar.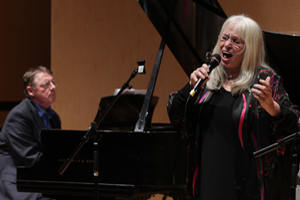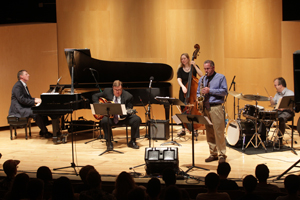 JAZZ IN JULY ALL STAR CONCERTS, Thursdays - July 11 &  18, 2019
7:30 p.m. University of Massachusetts, Department of Music - Bezanson Recital Hall
The Jazz in July faculty recital is a round-robin style concert featuring collaborations between the nationally and internationally known Jazz in July faculty. See Artist Faculty bios.

$20 General Public $15 Students and Seniors. Tickets will be available in advance from the FAC Box Office, 545-2511 or 1-800-999-UMAS, and at the door.  
Week One (Thursday, July 12) Faculty performers:  
Bruce Diehl, Bob Ferrier, Winard Harper, Jeff Holmes, Earl MacDonald, Stephen Page,  Barry Ries, Genevieve Rose, Avery Sharpe and Ted Sullivan. (Faculty performers subject to change.)
(Due to unforeseen circmstances, Sheila Jordan will not perform on July 12.)
For tickets call the box office 413-545-2511 or 800-999-UMAS.
Week Two (Thursday, July 19) Faculty performers:
Greg Caputo, Steve Davis, Bob Ferrier, Catherine Jensen-Hole, Jeff Holmes, Steve Johns, Stephen Page, Genevieve Rose, Felipe Salles and Shigefumi Tomita. (Faculty performers subject to change.)
For tickets call the box office 413-545-2511 or 800-999-UMAS.  

JAZZ FUTURES CONCERTS, Fridays - July 12 & 19, 2019
All day jazz enjoyment!  9 am - 4 pm
University of Massachusetts, Department of Music - Bezanson Recital Hall
One of the pillars of Jazz in July's curriculum is each week's final concert featuring participants who attend from around the world. Parents, family members, alumni, and other friends of Jazz in July return each summer to enjoy the musicianship of our latest graduating class and tomorrow's top jazz talent. Open to the Public. Suggested Donation "$10 or Pay-What-You-Can" at the door.  
Faculty & Events Subject To Change