Valley Jazz Network



---
2017-2018





Listening Party with Theo Croker*
Monday, November 13, 2017 @ 7:30 p.m.
RSVP required. yvonne@umass.edu or call 413.545.4161.
[Performance in Bowker Auditorium is Wednesday, November 15, 2017 BUY TICKETS]

The Message*
Listening Party: TBA
[Performance in Bowker Auditorium is February 22, 2018. BUY TICKETS]

All events subject to change. For RSVP and info: email yvonne@admin.umass.edu or call 413.545.4161.

* These events are in conjunction with the FAC Center Series. For tickets visit fineartcenter.com
 

*   *   *   *   *    *    *   *    *    *    *

About Valley Jazz Network (VJN)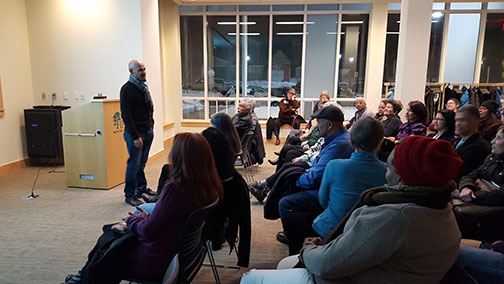 Photo: Miguel Zenon at Holyoke Public Library

The VJN is an outreach arm of the Fine Arts Center, focused on preserving the legacy of jazz. The VJN achieves this through its programming designed to offer patrons a more intimate interaction with jazz and jazz artists. 

We produce small concerts called "informances", educational programs, and listening parties in various community venues in Amherst, Greenfield, Holyoke and Springfield.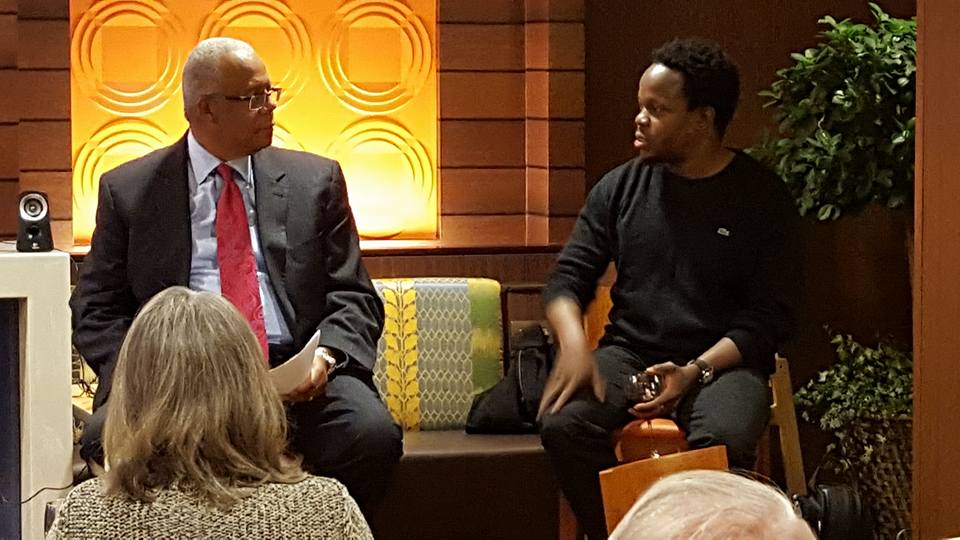 Photo: Listening Party- Willie Hill interviews Ambrose Akinmusire in Northampton, MA

WHAT IS A LISTENING PARTY?
A listening party is a small and intimate event, where attendees have a chance to talk with jazz musicians, and listen to the music that has inspired them. VJN sponsored listening parties and intimate receptions with Tia Fuller, Jane Monheit, Emery Smith, Grace Kelly, Regina Carter, Warren Wolf and Ambrose Akinmusire. The information sharing is fascinating. The event is always memorable!

WHAT IS AN INFORMANCE?
Informances are interactive gatherings, where audience members are encouraged to ask questions, and performers often demonstrate the answers through performance. Our past informances have included sessions on African Rhythms in Jazz, Latin Jazz, and Contemporary Jazz. Artists have included Bob Weiner, Felipe Salles, The Gonzalez Brothers, Jason Robinson and Miguel Zenon.
 
How to Get Involved with the VJN:

"LIKE" OUR  FACEBOOK PAGE: On the Valley Jazz Network Facebook page you will find all sorts of jazz-related events, workshops, lectures, etc. Jazz events throughout the Valley.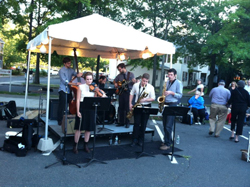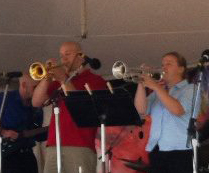 COME TO OUR EVENTS
Valley Jazz Network produces and sponsors special events each year that include salons we call "Listening Parties" where musicians perform and discuss their work, as well as pre and post show discussions at the Fine Arts Center and various concerts in venues throughout the Valley.

BECOME AN ACTIVE MEMBER
Membership in the Valley Jazz Network is free. If you are interested in being more involved, or serving on a Steering Committee, or helping to organize activities, see our Organizing Principles for more details.

For information on joining this cohort of jazz lovers whose mission promises to bring a positive influence on the presentation of "America's Classical Music" (Dr. Billy Taylor), contact Yvonne Mendez  at 413-545-4161 or email her.

Valley Jazz Network
Membership is free.

Contact Yvonne Mendez at 413-545-4161; email her.

About
Organizing Principles