Valley Jazz Network



---
COMING NEXT



VJN Informance!




JAZZ MUSIC AND SOCIAL CHANGE




April 3, 2018 • Old Chapel, UMass Amherst
7:00 p.m. CONVERSATION &  8:30 p.m. CONCERT featuring Helen Sung; and then Christian Scott & his sextet.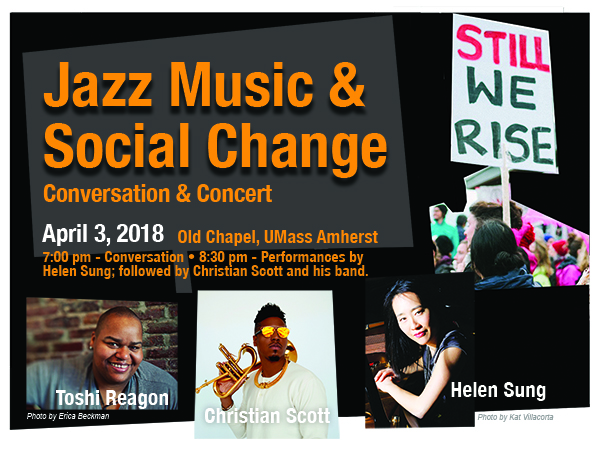 Through their work, musicians often focus or dedicate their talent on giving voice to civil rights and social change, strengthening the breadth and depth of social activism. On April 3rd, the Valley Jazz Network hosts JAZZ MUSIC AND SOCIAL CHANGE a Conversation & Concert* creating a public platform for sharing and understanding how some artists use their talent to forward social issues and contribute a positive impact on society. At the table will be three world-class musicians: renown activist, lyricist and singer Toshi Reagon, trumpeter Christian Scott aTunde Adjuah, and Asian American pianist Helen Sung. 

* Concert featuring a short set with Helen Sung; and then a full set with Christian Scott and his band.


Toshi Reagon is an inspiring musician, singer and fierce human rights & gay rights activist. She has performed and worked with many artists in every genre-- blues, rock, R&B, country, folk and jazz, and well-known for her work with her mom, Bernice Johnson Reagon, founder of Sweet Honey in the Rock. Her most recent project is an adaptation of Octavia Butler's Parable of the Sower. (conversation only)

Christian Scott's musical selections are inspired by his experience with human rights, community-building and music in his native New Orleans. Christian is the nephew of famed saxophonist Donald Harrison, and is a big chief in the Mardi Gras Black Indian tradition. Scott is well known for being the trailblazer of the "stretch music"-- a jazz rooted musical form that attempts to "stretch" jazz's rhythmic, melodic and harmonic conventions to encompass as many other musical forms, languages and cultures as possible.

Helen Sung is an accomplished pianist and composer, a graduate of the New England Conservatory and winner of the Kennedy Center's Mary Lou Williams Jazz Piano Competition. She toured southern Africa as a U.S. State Department Jazz Ambassador, and she performed on Terri Lyne Carrington's Grammy-winning album The Mosaic Project, that featured an all-female group, highlighting the accomplishments of female artists.
 
This is a free event but due to limited capacity, tickets are required.
Tickets available in person at the Fine Arts Center Box Office; online at finearscenter.com and by phone 413.545.2511 or 888-999-UMAS.
Unclaimed tickets will be released to the public at 6:45 pm on the day of the event.

Reserve Tickets here!


*   *   *   *   *    *    *   *    *    *    *


2017-2018 VJN Events





Listening Party with Theo Croker*
Monday, November 13, 2017 @ 7:30 p.m.
RSVP required. yvonne@umass.edu or call 413.545.4161.
[Performance in Bowker Auditorium is Wednesday, November 15, 2017 BUY TICKETS]

The Message*
Listening Party: TBA
[Performance in Bowker Auditorium is February 22, 2018. BUY TICKETS]

All events subject to change. For RSVP and info: email yvonne@admin.umass.edu or call 413.545.4161.

* These events are in conjunction with the FAC Center Series. For tickets visit fineartcenter.com

*   *   *   *   *    *    *   *    *    *    *

About Valley Jazz Network (VJN)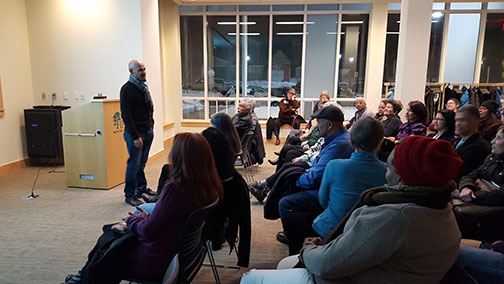 Photo: Miguel Zenon at Holyoke Public Library

The VJN is an outreach arm of the Fine Arts Center, focused on preserving the legacy of jazz. The VJN achieves this through its programming designed to offer patrons a more intimate interaction with jazz and jazz artists. We serve as a network to promote jazz in the Pioneer Valley. We do this through programs and partnerships. We produce small concerts called "informances", educational programs, and listening parties in various community venues in Amherst, Greenfield, Holyoke and Springfield.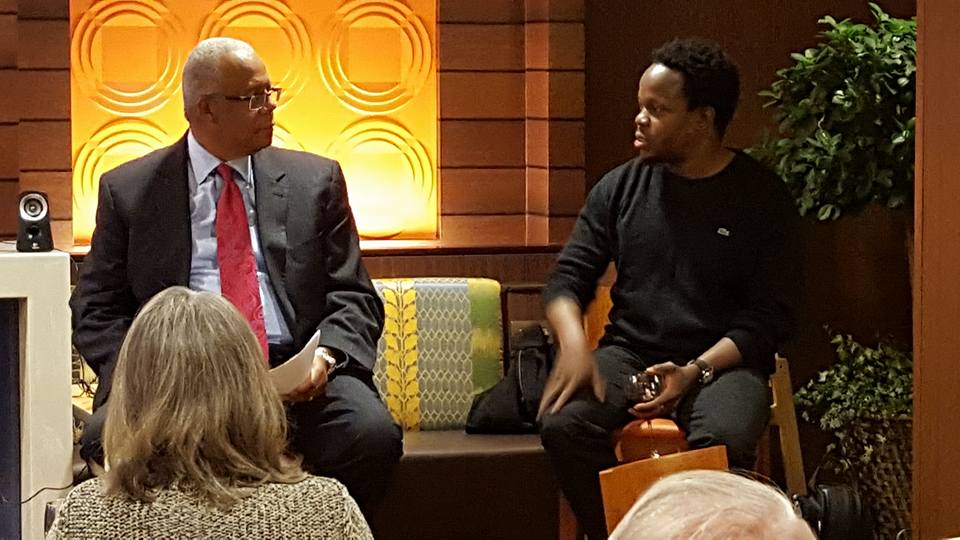 Photo: Listening Party- Willie Hill interviews Ambrose Akinmusire in Northampton, MA

WHAT IS A LISTENING PARTY?
A listening party is a small and intimate event, where attendees have a chance to talk with jazz musicians, and listen to the music that has inspired them. VJN sponsored listening parties and intimate receptions with Tia Fuller, Jane Monheit, Emery Smith, Grace Kelly, Regina Carter, Warren Wolf, Ambrose Akinmusire, Sheila Jordan and more. The information sharing is fascinating. The event is always memorable!

WHAT IS AN INFORMANCE?
Informances are interactive gatherings, where audience members are encouraged to ask questions, and performers often demonstrate the answers through performance. Our past informances have included sessions on African Rhythms in Jazz, Latin Jazz, and Contemporary Jazz. Artists have included Bob Weiner, Felipe Salles, The Gonzalez Brothers, Jason Robinson and Miguel Zenon.
How to Get Involved with the VJN:

"LIKE" OUR  FACEBOOK PAGE: On the Valley Jazz Network Facebook page you will find all sorts of jazz-related events, workshops, lectures, etc. Jazz events throughout the Valley.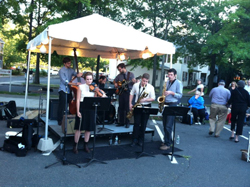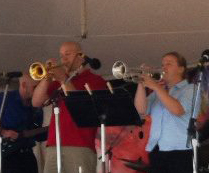 COME TO OUR EVENTS
Valley Jazz Network produces and sponsors special events each year that include salons we call "Listening Parties" where musicians perform and discuss their work, as well as pre and post show discussions at the Fine Arts Center and various concerts in venues throughout the Valley.

BECOME AN ACTIVE MEMBER
Membership in the Valley Jazz Network is free. If you are interested in being more involved, or serving on a Steering Committee, or helping to organize activities, see our Organizing Principles for more details.

For information on joining this cohort of jazz lovers whose mission promises to bring a positive influence on the presentation of "America's Classical Music" (Dr. Billy Taylor), contact Yvonne Mendez  at 413-545-4161 or email her.

Valley Jazz Network
Membership is free.

Contact Yvonne Mendez at 413-545-4161; email her.

About
Organizing Principles