Thursday, March 26, 2020, 7:30 pm
Old Chapel
Master percussionist, scholar, and composer Román Díaz is regarded as a "living repository" of Afro Cuban music. As a member of the seminal rumba ensemble Yoruba Andabo and mentored by the great Pancho Quinto, he aided in the creation of the sound that has defined rumba since the 1980's. His mastery of Batá along with his rock solid groove on congas is present on countless recordings worldwide. His ensemble gives a profound and unforgettable cultural experience, presenting its own unique repertoire with a broad and deep sound that draws upon its tradition, and all the stations along the evolutionary journey of Afro-Cuban music.


General Admission $15; Students $7


 
Sponsors: 

Share this event!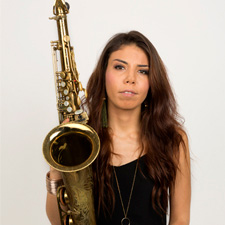 Thursday, November 14, 7:30 p.m., Bowker Auditorium
Chilean saxophonist Melissa Aldana was the first female musician and the first South American musician to win the Thelonious Monk International Jazz Saxophone Competition. Reporting on her win, the Washington Post described Aldana as representing "a new sense of possibility and direction in jazz." As our Billy Taylor Jazz residency artist for 2019-20, Aldana will spend three days in Western Massachusetts connecting with students and communities to share her music and stories.
---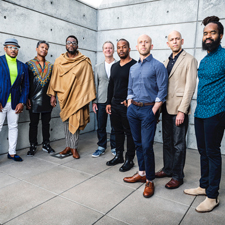 Wednesday, April 1, 7:30 p.m., Fine Arts Center Concert Hall
The SFJAZZ Collective concludes their national tour and 50th Anniversary celebration of two albums from 1969: In A Silent Way, regarded as Miles Davis' most influential work, creating a sound world between jazz and rock, and Stand by Sly and The Family Stone, a blending of funk and rock that's been deemed "culturally, historically, or aesthetically significant" by the Library of Congress. The SFJAZZ Collective includes David Sanchez, tenor saxophone, Etienne Charles, trumpet, Warren Wolf, vibraphone, Edward Simon, piano, keyboards, Adam Rogers, guitar, Matt Penman, bass, Obed Calvaire, drums and special guest Martin Luther McCoy on vocals.
---