Alfredo Rodríguez and Pedrito Martinez Duo
Thursday, October 20, 7:30 p.m.
---
"The true beauty of
Duologue
is the sheer joy that spills forth from every note that Rodríguez and Martinez play together. Their styles blend to create songs with aching lyricism, watercolor soundscapes that are driven by captivating mambo grooves." —
JazzTimes
We have a series of truly phenomenal jazz shows to offer this season, and we're starting it off with an absolute, can't-miss gem!
Alfredo Rodríguez and Pedrito Martinez are leading lights in the Afro-Cuban jazz world and two of the most electrifying musicians touring today. Both were born and raised in Havana, Cuba. Rodríguez, whose father was a popular singer and TV host, came up within classical and popular music traditions. He studied classical piano at the prestigious Conservatorio Amadeo Roldán and Instituto Superior de Arte while playing popular music in his father's orchestra. Martinez honed his craft on the streets of the Cayo Hueso neighborhood of Old Havana, where he learned the vast percussion and vocal forms of Santería/Lucumí folk religion. In the United States, both artists have established reputations as stellar musicians and innovative composers. Their collaborative album,
Duologue
, produced by the legendary Quincy Jones, established the pair as a leading force in the jazz world. And their reputation grows with every unforgettable live performance. Be sure to catch this set.

Bowker Auditorium
80 Campus Center Way, Amherst MA 01003
---

Reserved $35, $25
Youth under 17 and Five College students $10
---

Download the Program Notes
---

 Artist Information
Alfredo Rodríguez' Website
Pedrito Martinez' Website
---

Sponsored by: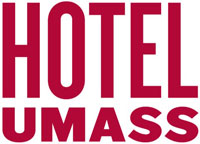 UMass Auxiliary Services

...or browse our full event calendar