Dallas Children's Theatre: The True Story of the 3 Little Pigs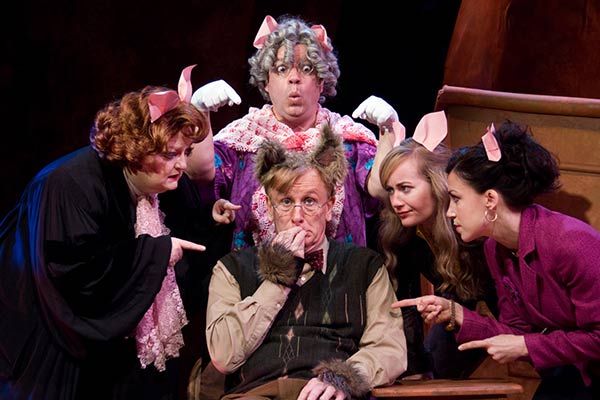 Concert Hall at 10AM  Tickets $7
Adapted from the book by Jon Scieszka and Lane Smith Book and Lyrics by Robert Kauzlaric Music by Paul Gilvary and William Rush Original music for the DCT production composed and arranged by S-Ankh Rasa Based on the hilariously popular book, the play begins where the book leaves off, with the trial of a much-maligned citizen of the piggy public. Alexander T. Wolf is on trial for the murder of two of the three little pigs. However, he finally gets to tell his side of the story and YOU get to determine the ending of the play in this rock Hip-Hop-ity musical that will blow the hair off your chinny chin chin! A thrilling courtroom dram-edy… with music! And ham! GUILTY or NOT GUILTY? When all the witness statements are in, the audience piglets become the jury and determine Al's fate! Are YOU afraid of the Big, Bad Wolf? What really happened? YOU decide!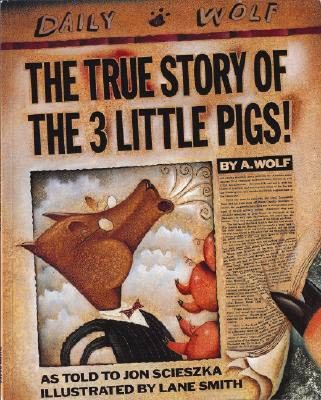 Curriculum connections: Language Arts, Music, Dance, Theater, Puppetry, Visual Arts, Cultural diversity and different points of view, Recognizing stereotypes, Argument resolution and justice
Study Guide (Acrobat pdf 37.1 MB)



www.dct.org/nationaltour/2012season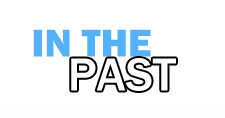 Here is an archive of many of our past events. If you are looking for current happenings at the FAC please go to the home page.
The past events section is updated periodically, very recent past events may not be listed immediately.
To navigate within the past events section:
By Program then by Year
By Artist for Exhibitions
Note these pages are updated every semester.  Not all events or exhibitions will be listed here promptly after they are over.