Jane Monheit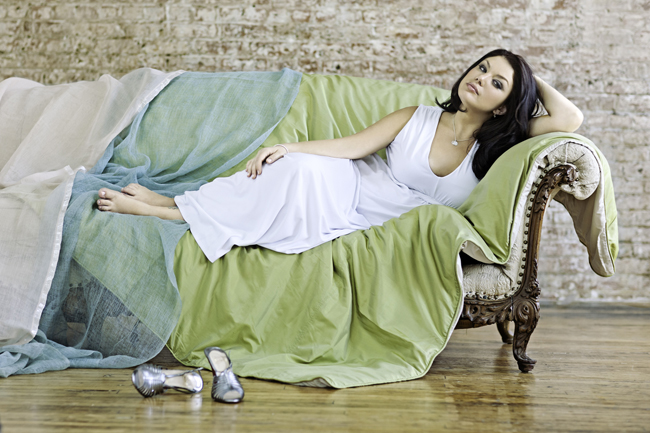 Bowker Auditorium
35, $15; FC, GCC, STCC and 17 & under $10

An intoxicating jazz singer with a warm and supple voice and perfect pitch, Jane Monheit has the chops to do just about anything she chooses. Audiences have long responded to the fearless honesty that marks her performances and her 10-year recording career. She sings like she knows what the song is about and has lived its story. Jane Monheit is the real deal. She will help us  celebrate Women in Jazz on November 15th and will be in residence for three days as part of the Billy Taylor Jazz Residency.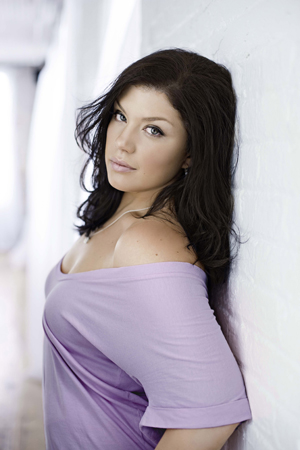 Jazz vocalist Jane Monheit celebrates the tenth anniversary of her remarkable recording career with her most mature, heartfelt album yet, Home, a collection of standards that represents a passionate return to her roots as a jazz musician. The CD features the band she has worked with onstage and off for most of her career, as well as special guests such as John Pizzarelli, Mark O'Connor, and Larry Goldings. This is her first album for Emarcy/Universal and also marks her debut as sole producer of a recording.
On the whole, Home is arguably the loveliest and lightest album of Monheit's 10-CD discography. Treasured songs include the upbeat Arthur Schwartz/Howard Dietz classic "A Shine On Your Shoes", the swinging Rodgers and Hart gem "Everything I've Got Belongs To You", a charming rendition of Irving Berlin's "Isn't It A Lovely Day", and Jerome Kern/B.G. Desylva's accentuate-the-positive "Look For The Silver Lining". "I'm so much more drawn to the happier songs," she says with a laugh, noting that this is the first album she's made in its entirety since becoming a mother. (Her son was born halfway through the recording of her previous album, The Lovers, The Dreamers, And Me). "Having a beautiful child in my life has really lightened me up, especially where music is concerned! I'll always have a high level of drama, though…it makes me who I am, and certainly helps me be better at what I do!"
On Home Monheit has upped the ante in her career by digging deep into what brought her to this music in the first place: great songs, and her passion for interpreting them. This return to the heart of who she is, and the fearless honestly with which she imparts her musical truth, lend great maturity and sincerity to the album: her closeness to these songs and the musicians who play them are what Home is all about.
Monheit views her voice and her looks as natural gifts she seeks to maintain through exercise and a vegetarian diet. ``In high school, I gave up mammals. In college, I gave up birds, and in 2002 I gave up fish. I don't eat anything with a face.'' Still, Monheit has not given up the sweetness in life. "Chocolate is vegetarian,'' she says.
FAC-i-ped-i-a: Performance running time is approximately 90 minutes with no intermission.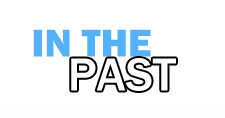 Here is an archive of many of our past events. If you are looking for current happenings at the FAC please go to the home page.
The past events section is updated periodically, very recent past events may not be listed immediately.
To navigate within the past events section:
By Program then by Year
By Artist for Exhibitions
Note these pages are updated every semester.  Not all events or exhibitions will be listed here promptly after they are over.

Pre-Concert Talk: Ticket holders are invited to a pre-performance talk by UMass Vocal Jazz professor Catherine Jensen-Hole in Bowker Auditorium starting at 6:45PM. 
Film
New England Public Radio presents JAZZ A LA MODE FILM SERIES
The Girls in the Band, Monday, November 5 @ 7 p.m., Amherst Cinema, $
Released in 2011, this film traces the history of the all-girl bands and the struggles of the handful who broke through the male bastions, and brings us into the present day, where brilliantly gifted young women are going toe-to-toe with the finest jazz musicians of their day.
Including live music and commentary by NEPR Jazz à la Mode host Tom Reney
Tickets are available online www.amherstcinema.org or at the Amherst Cinema box office. Presented in collaboration with New England Public Radio and Amherst Cinema. Music sponsored by the Davis Financial Group.
Watch & Learn
Wednesday, November 14, 10:50 a.m. – 12:05 p.m., FAC Music Dept. Room 44
Come observe as jazz vocalist Jane Monheit works with the UMass Music Department vocal jazz students.
Brown Bag Lunch & Learn
Wednesday, November 14, 1 p.m. – 2 p.m., FAC Lobby, BYO Lunch, Free
Reservations requested, call 413-545-0190
Join Jane Monheit for a discussion and Q & A with a focus on vocal style and interpretation. Moderated by Cathy Jensen-Hole, Professor of Vocal Jazz Studies, UMass Music Department. BYO lunch; beverages and chips provided.