Lviv National Philharmonic Orchestra of Ukraine
Friday, February 10, 7:30 p.m.
---
Theodore Kuchar, conductor
Andriy Tchaikovsky, featured violin soloist, Thomas de Hartmann Violin Concerto
Violin Concerto (Op. 66), Thomas de Hartmann
Tragic Overture (Op. 81), Johannes Brahms
Symphony No. 9 in E minor, "From the New World" (Op. 95, B. 178) Antonín Dvořák
Join us for a historic and timely evening of classical music, which will include the premiere in the Americas of Ukrainian composer Thomas de Hartmann's Violin Concerto.
Written in 1943, de Hartmann's concerto was a response to the ongoing Nazi occupation of the composer's homeland. It was offered as an appeal for peace at the height of World War II. Not only has the piece never before been performed in the Americas, but it has not been peformed live anywhere in the world for more than 60 years. It's fitting that this piece — added to the Lviv Philharmonic's repetoire as part of an ongoing international revival of de Hartmann's oeuvre — should be performed now in the midst of the Russian invasion of Ukraine. And the UMass Fine Arts Center is proud to have an opportunity to host the performance.
This special program is rounded out with Johannes Brahms' ever intriguing and engaging Tragic Overture and Antonín Dvôrak's enduringly popular Symphony No. 9.

Frederick C. Tillis Performance Hall
151 Presidents Drive, Amherst MA 01003
---

Reserved $45, $40 and $35
Youth under 17 and Five College students $15, $12, $10
---

Download the Program Notes
---

 Artist Information
Lviv National Philharmonic Orchestra of Ukraine Website
Facebook
---

Sponsored by: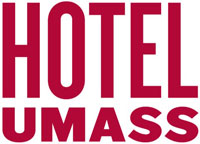 UMass Auxiliary Services
...or browse our full event calendar