Natalie MacMaster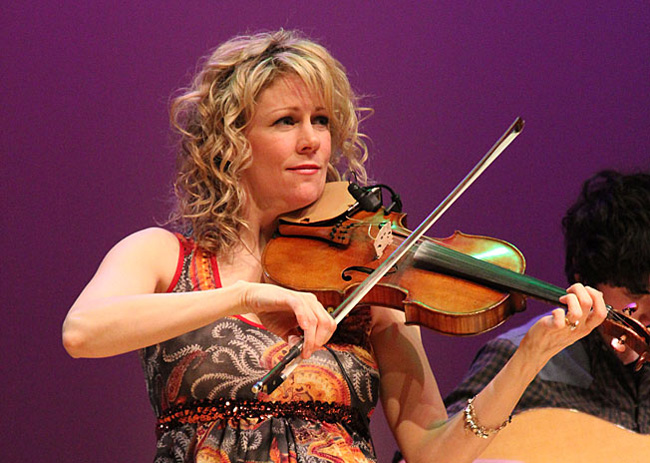 Concert Hall
$40, $35, $15; FC, GCC, STCC and 17 & under $10
We're thrilled to welcome the return of virtuoso Cape Breton fiddler Natalie MacMaster to the Fine Arts Center stage to take us on a musical sleigh ride through Nova Scotia at Christmastime with this spirited performance of traditional and contemporary Celtic melodies and Christmas carols. Fiddling fireworks and ferocious step dancing accentuate her lively performances, helping make MacMaster one of Canada's most captivating performers. This Grammy-nominated artist has captivated audiences around the world with her signature sound that spans genres, combining Celtic, bluegrass, folk, and contemporary acoustic sounds with jazz, rock, and even classical music.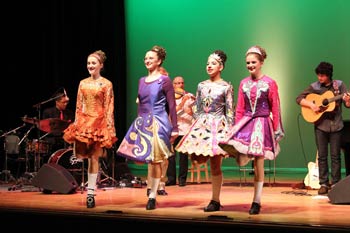 Equally at home on the concert stage or at a folk festival, Cape Breton fiddler Natalie MacMaster is one of the most versatile and exciting young musicians on both the Folk music and Celtic music scenes. MacMaster's many projects have seen her collaborate and perform with Alison Krauss, the Chieftains, Paul Simon, and Pavarotti. Natalie's live performances are a testament to her incandescent musicianship and boundless energy, featuring foot-tapping rave-ups, heart-rending ballads, and world-class step dancing. MacMaster is equally adept at hypnotizing a crowd while alone in the footlights. Natalie's fiddling fireworks on traditional and contemporary Celtic melodies generate a kind of "Traditional Fusion" delivered with uplifting energy felt by the musicians and audiences of all ages.
Natalie loves to try all sorts of different cuisines when she eats out on the road but nothing compares to going home and having those home cooked meals!  Natalie invites you to share your favorite food or drink recipes with her and other fans. Simply send her an email with your recipe, your name and where you are from. In the meantime try this family recipe for Cape Breton oatcakes Enjoy!
CAPE BRETON OATCAKES
By Minnie MacMaster
1/2 cup Margarine (you can also use butter)
1/2 cup shortening
1/2 cup sugar
Mix all the above together and then put about 3 Tbls. of boiling water in a cup and add 1/2 tsp. soda to it and pour into the above mixture. Beat well and add...

1 1/2 cup flour
1 1/2 cup rolled oats
1/4 tsp. salt
Combine and roll out on a floured counter to the thickness you would prefer. Cut into squares and bake in a 375 oven for about 6 minutes or until they are golden brown. Each oven is different so watch carefully that they do not burn. (This recipe doubles very well). Here are a few ideas that Natalie has tried with this recipe and they work very well....
For the 1/2 cup white sugar.....I sometimes change that to 1/4 cup of white and 1/4 cup of brown.
You can also add 1/2 cup Rice Crispies to this recipe for a nice texture. Or you may add 1/4 cup fine sweetened coconut for a very tasty addition.