Events by Year Asian Arts And Culture Program
FY 2022 - 2023
FY 2021-2022
FY 2020-2021
FY 2019-2020
FY 2018-2019
FY 2017-2018
FY 2016-2017
FY 2015-2016
FY 2014-2015
FY 2013-2014
FY 2012-2013
FY 2011-2012
FY 2010-2011
FY 2009-2010
FY 2008-2009
FY 2007-2008
FY 2006-2007
FY 2005-2006
FY 2004-2005
FY 2003-2004
FY 2002-2003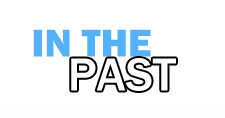 Here is an archive of many of our past events. If you are looking for current happenings at the FAC please go to the home page.
The past events section is updated periodically, very recent past events may not be listed immediately.
To navigate within the past events section:
By Program then by Year
By Artist for Exhibitions
Note these pages are updated every semester.  Not all events or exhibitions will be listed here promptly after they are over.