Events by Year Magic Triangle / Solos & Duos
2022
Adam Rudolph/GO Organic Orchestra with Brooklyn Raga Massive: Ragmala - A Garland of Ragas
2021
DREAMSTRUCK: Marilyn Crispell, Joe Fonda, Harvey Sorgen
The Golden Thread: A Sonic Love Letter to Brother Yusef Lateef in Five Movements
Yusef Lateef: A Centenary Celebration
2020
Virelles / Parker / Cleaver Trio 
Roman Diaz Virtual Performance Premiere 
Yusef Lateef: A Centenary Celebration 
2019
Ken Vandermark | Nate Wooley Duo 
Avery Sharpe Quintet & the Extended Family Choir performing 400 
2018
Joe McPhee | Chris Corsano Duo
2017
OGJB Quartet: Oliver Lake, Graham Haynes, Joe Fonda, and Barry Altschul
Hamid Drake | Adam Rudolph Duo with Ralph M. Jones
2016
Bobby Bradford / Hafez Modrizadeh
Vijay Iyer / Wadada Leo Smith Duo
Anthony Davis / Jason Robinson Duo
2015
Jason Kao Hwang's Burning Bridge  
Ned Rothenberg's Inner Diaspora
A Different Planet: William Parker/David Budbill
Quasar: Douglas Ewart/Matthew Shipp/Ni'ja Whitson
Angelica Sanchez | Omar Tamez Duo
 
2014
Matthew Shipp / Darius Jones Duo  
Jason Robinson's Janus Ensemble  
Ed Blackwell Tribute: Joe Lovano, Mark Helias, Tom Giapietro  
Chicago Underground Duo: Rob Mazurek/Chad Taylor
2013
Craig Harris' "Souls Within The Veil"  
Guy Klucevsek with Todd Reynolds  
Raw Materials: Vijay Iyer/Rudresh Mahanthappa  
2012
Mark Feldman/Sylvie Courvoisier  
Peter Brötzmann/Jason Adasiewicz  
Two Trombone Trios: Ray Anderson & Frank Lacy  
3 Duos: Satoko Fujii/Carla Kihlstedt;Satoko Fujii/Natsuki Tamura and Carla Kihlstedt/ Mathias Bossi  
2011
Amir ElSaffar's Two Rivers Ensemble  
Mostly Other People Do The Killing  
Günter "Baby" Sommer/ Wadada Leo Smith Duo  
Celestial Septet: Rova Sax Quartet + Nels Cline Singers  
Joshua Abrams' Natural Information Society  
2010
William Parker and Hamid Drake With Evan Parker  
William Parker and Hamid Drake With Konrad "Conny" Bauer  
William Parker's Raining on the Moon Sextet
Anthony Braxton & Taylor Ho Bynum  
2009
Three Things to Say: Terry Jenoure, Billy Bang, Charles Burnham pay tribute to Leroy Jenkins  
Evan Parker/Ned Rothenberg Duo  
2008
Nicole Mitchell and Jeff Parker  
Doom Jazz: Bobby Previte/Jamie Saft  
Adam Rudolph's Moving Pictures  
The Dave Douglas/Marcus Rojas Duo  
2007
Michele Rosewoman and New Yor-Uba  
Dakshina Ensemble: Rudresh Mahanthappa  
2006
Ernest Dawkins' New Horizons Ensemble  
Instant Composers Pool Orchestra  
2005
The Oliver Lake/Mary Redhouse Duo  
Peter Brötzmann/Nasheet Waits Duo  
Vijer Iyer/Mike Ladb: In What Language?  
Graham Haynes presents Electric Church  
2004
William Parker/Hamid Drake Duo  
2003
Charles Tolliver and Music Inc.  
David Murray and the Gwo-Ka Masters  
Alan Silva's Celestrial Communications Orchestra  
2002
Brew: Miya Masaoka/Reggie Workman/Gerry Hemmingway  
William Parker's Curtis Mayfield Project  
The Marks Brothers: Mark Dresser/Mark Helias  
2001
William Parker and the Little Huey Creative Music Orchestra: Rob Brown, Ori Kaplan Charles Waters, Darryl Foster, Dave Sewelson, Alex Lodico, Masahiko Kono, Steve Swell, Roy Campbell Jr., Lewis Barnes, Richard Rodriguez, Dave Hofstra, Shiau-Shu Yu, Leena Conquest, Guillermo E. Brown, Andrew Barker. 
Yusef Lateef/Von Freeman Quintet: Alex Marcelo, Kamal Sabir, Tim Dahl
Photo 1 | Photo 2
2000
Hasidic New Wave: Frank London, Greg Wall, Brad Shepik, Fima Ephron, Aaron Alexander. 
Jemeel Moondoc & the Jus Grew Orchestra: Zane Massey, Michael Marcus, Roy Campbell, Flip Barnes, Steve Swell, Tyrone Hill, Bern Nix, John Voight, Cody Moffett. Performance released as, "Spirit House", Eremite Records 029. Photo 1 | Photo 2
Baikida Carroll Quintet: Erica Lindsay, Adegoke Steve Colson, Pheeroan ak Laff, Michael Formanek.
1999
Reggie Workman's African-American Legacy Project: featuring the Pamela Baskin Watson Singers : Dean Bowman, Ronnie Burrage, Winston Byrd, Vincent Chancey, Jimmy Cozier, Dajud Delgado, Matheew Garrison, John Hicks, Patience Higgins, Stafford Hunter, Aaron Johnson, Zane Massey, Jimmy Owens, Elizabeth Panzer, W. Marshall Sealy, Marcus Strickland, Mark Taylor, Charles Tolliver, Tom Varner, Kiane Zawadi, Miles & Merv Griffith, Cat Henry, Ellen Christi. Photo
"Kidd" Jordan/Fred Anderson Quartet: Hamid Drake, William Parker. Performance released as "2 Days in April" on Eremite Records #MTE0231024. Earned Jazziz and Wire critic's Best of the Year 
Andrew Hill Sextet: Greg Osby, Greg Tardy, Ron Horton, Andy McKee, Billy Drummond.
1998
Frank Lowe Quintet : Jack Walrath, Bertha Hope, Steve Neil, Ralph Peterson. Performance released as "Soul Folks", NoMore Records 10. Photo 
Gerry Hemingway Quartet: Ellery Eskelin, Herb Roberston, Michael Formanek.
Ethnic Heritage Ensemble: Kahil 'El Zabar, Ernest Dawkins, Joseph Bowie, 'Atu' Harold Murray.
1997
Alvin Batiste Quartet: Jim Pryor, Rufus Reid, Herman Jackson. Photo
Mark Helias Quartet: Ellery Eskelin, Andy Laster, Tom Rainey.
Marty Ehrlich Quintet: Tony Malaby, Michael Cain, Michael Formanek, Bobby Previte.
1996
John McLaughlin & Free Spirits: Joey DeFrancesco, Dennis Chambers.
Dave Douglas Sextet: Chris Potter, Josh Roseman, Ethan Iverson, James Genus, Jeff Ballard. Released "Magic Triangle" on Arabesque (1997) #AJ0139, inspired by his UMass performance, his 1st with Chris Potter.
Gary Bartz Quintet: Tom Williams, George Colligan, James King, Greg Bandy.
1995
Andrew Cyrille Quartet: Oliver Lake, Adegoke Steve Colson, Fred Hopkins.
Rodney Kendrick Quartet: Justin Robinson, Tarus Mateen, Taru Alexander.
Tom Varner Quintet: Ed Jackson, Rich Rothenberg, Drew Gress, Bobby Previte.
1994
Hamiet Bluiett Quartet: Ted Dunbar, Clint Houston, Ben Riley.
Michele Rosewoman & Quintessence: Steve Wilson, Tim Warfield, Lonnie Plaxico, Gene Jackson, Eddie Bobe.
Ricky Ford: Hot Brass: Clifton Anderson, Greg Gisbart, Richie Vitale, Danilo Perez, Brian McCree, Alan Dawson.
1993
Mario Pavone Septet: Thomas Chapin, Marty Ehrlich, Peter McEachern, Bill Ware, Peter Madsen, Steve Johns. Released as "Song for Septet" on New World Records / Countercurrents #80452 (recorded the day after the Magic triangle performance with the same personnel).
Sonny Fortune Quartet: Larry Willis, Santi DeBriano, Billy Hart. Photo
Lester Bowie NY Organ Quintet: James Carter, Frank Lacy, Amina Claudine Myers, Don Moye.
1992
David Murray Quartet: John Hicks, Ray Drummond, Tani Tabbal.
Ed Blackwell Trio: Dewey Redman, Cameron Brown. Released as "Walls/Bridges" on Soul Note #120153. Photo
Brian Lynch Quintet: Javon Jackson, David Hazeltine, Christian McBride, Tony Reedus.
1991
Billy Bang Sextet: Ahmed Abdullah, Takeshi Yamaguchi, Thurman Barker, Juni Booth, Zen Matsuura. Photo 1 | Photo 2
Renee Rosnes Quintet: Steve Wilson, Walt Weiskopf, James Genus, Tony Reedus.
Ricky Ford Quartet: George Cables, Reggie Workman, Pete 'LaRocca' Sims.
1990
Steve Turre/Mulgrew Miller/Bob Stewart Trio Photo
Clifford Jordan/Cecil McBee/Roy Haynes Trio Photo 1 | Photo 2 | Photo 3
Jack Walrath/Chip Jackson/Jimmy Madison Trio Photo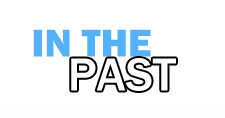 Here is an archive of many of our past events. If you are looking for current happenings at the FAC please go to the home page.
The past events section is updated periodically, very recent past events may not be listed immediately.
To navigate within the past events section:
By Program then by Year
By Artist for Exhibitions
Note these pages are updated every semester.  Not all events or exhibitions will be listed here promptly after they are over.