Stories from India in Dance and Music by Shantala Shivalingappa and Musicians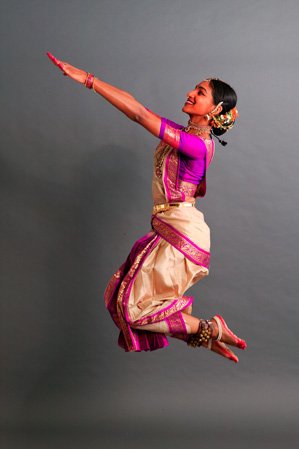 Thursday, October 27
Bowker Auditorium at 10AM
All Ages
Running time: 55 minutes
Renowned dancer Shantala and her musicians from India present a special performance of Kuchipudi dance and music celebrating the annual holiday of Festival of Lights.  The dancer beautifully costumed in silk and jewels brings to life the stories about the Gods, Goddesses and Nature elements as she becomes the waves of the ocean, the leaping figure of a god and then various animals in the cycle of creation from the syllable OM.  Enjoy and learn to recite the rhythmic syllables "Sollukuttu" with the musicians as the dancer performs exciting footwork and performs the well-known tradition dance of "dancing on a brass plate." This event is a visual and aural treat for children of all ages and presents a look into India's artistic and cultural heritage through mythology, music and dance—not to be missed....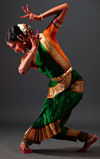 Curriculum connections: Cultural diversity, Social Studies, Music, Dance, History and Cultural Heritage
http://www.shantalashivalingappa.com/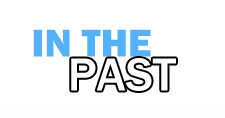 Here is an archive of many of our past events. If you are looking for current happenings at the FAC please go to the home page.
The past events section is updated periodically, very recent past events may not be listed immediately.
To navigate within the past events section:
By Program then by Year
By Artist for Exhibitions
Note these pages are updated every semester.  Not all events or exhibitions will be listed here promptly after they are over.