The Tia Fuller Quartet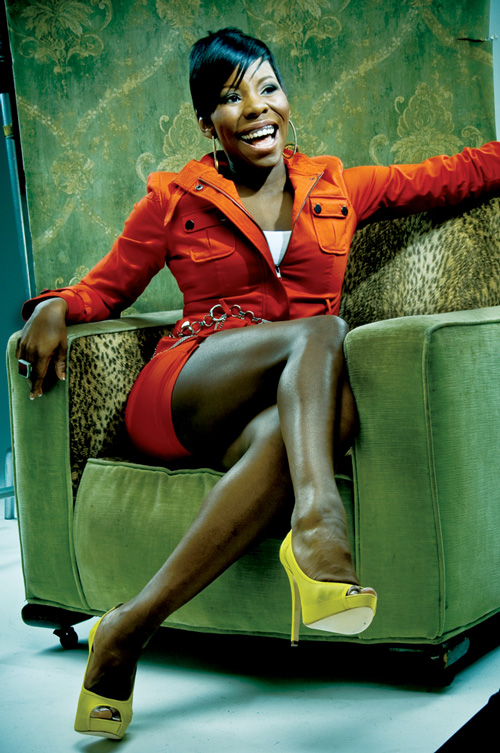 The Joy of Sax
Wednesday, November 16, 7:30pm, Bowker Auditorium
Saxophonist Tia Fuller definitely leaves an impression. Influenced by legends such as Cannonball Adderley, Sonny Stitt, and John Coltrane, her playing is dynamic and fluid as she navigates the trickiest of lines with a tone that is rich and meaty. It's a sound that works well in the modern brand of straight-ahead bebop she writes for her quartet, but Fuller is also flexible enough to play in Beyoncé's all-woman touring band.
Billy Taylor Jazz Residency Artist
Reserved Seating: $25, $15; FC, GCC, STCC and 17 & under $10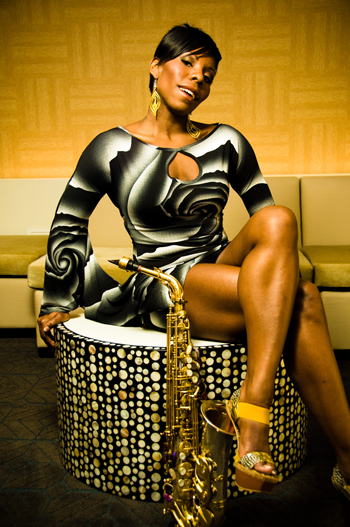 Jazz musicians are blessed with the desire and ability to play a genre that has a history as rich as its sound. All the greats, past and present know that it's not enough to simply play the notes, one has to live the music and feel it with every breath. When Mack Avenue recording artist, Tia Fuller picks up her sax to play, the two become one and something amazing happens as the notes and reverberations of her musical elixir fill the room. Suddenly, everything in the universe feels right and it's easy to see and hear why this artist and teacher, who has a Bachelor of Arts degree in Music from Spelman College in Atlanta, GA, (Magna Cum Laude) and Master's degree in Jazz Pedagogy and Performance from the University of Colorado at Boulder (Summa Cum Laude), was selected to be a member of the all-female band touring with R&B star, Beyoncé. As part of the I AM..Sasha Fierce and Beyoncé Experience World Tour promoting the superstar's CD's, Tia has played in various venues throughout the US, Europe, Africa, Asia and Australia. She is a featured soloist on the Beyoncé Experience DVD (Me, Myself and I) and also appeared on number of major television shows, such as The Oprah Winfrey Show, Today Show, Good Morning America, BET Awards, American Music Awards and Total Request Live.
An accomplished performer in her own right, Tia has recorded three CDs with her quartet. The first, Pillar of Strength (2005/Wambui), received praise as being "an exhilarating work that introduced her as a leader who strives for perfection" (Terrell Holmes, All About Jazz Magazine). Her sophomore release, Healing Space (2007/Mack Avenue), is an offering of "melodic medicine" that the wide-eyed optimist sincerely hopes will serve as a healing agent for those who indulge in it. Tia will be releasing her third CD "Decisive Steps", Jan. 2010, which will be her second offering under the Mack Avenue label. Her quartet was recently featured at Oris Watches/ Time Tourneau building for WBGO's jazz festival. Tia can also be seen performing regularly with a number of bands, including the Ralph Peterson Septet, the T.S. Monk Septet, the Jon Faddis Jazz Orchestra, the Rufus Reid Septet, the Sean Jones Quintet, the Nancy Wilson Jazz Orchestra, and Wycliff Gordan Septet.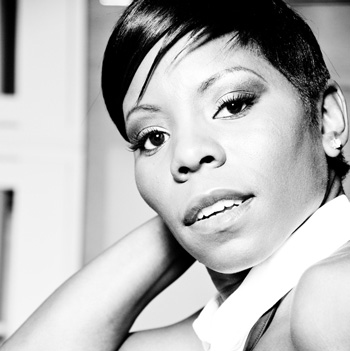 The dynamic saxophonist has been featured in Jazz Improv Magazine, Rocky Mountain News, The Philadelphia Tribune, The Star Ledger, Downbeat Magazine and many other print and online publications. In addition to receiving numerous awards and marks of distinction, Tia was honored to be the keynote speaker at the Jazz Institute of New Jersey's 2003 graduation ceremony, where she presented her "Journey to Success" speech. She also be featured solist playing "The National Anthem" for Detroit Tiger Stadium in Sept. 2009. Also, in January 2008, she had the privilege of participating in a press conference with pianist and composer, Danilo Perez and the Governor of the Republic of Panama, Carlos A. Villarino.
Tia believes her passion for teaching and inspiring students is in her genes because her parents were educators/administrators in the Denver Public School District. As a devoted educator, she presents lectures and teaches ensembles and masterclasses at some of the most respected institutions in the country, including Stanford University's "Jazz Workshop," the University of Idaho's Lionel Hampton Jazz Festival, New Mexico State University, the IAJE Jazz Convention, Purchase College, WBGO's "Children in Jazz" Series, Duquesne University and Panama Jazz Festival.
To hear samples head over to her official website or to purchase music go directly to the itunes store.

---
A conversation with Tia Fuller
Check out this almost hour long podcast from
straightnochaserjazz.com
!
---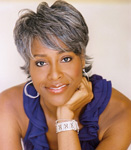 Women in Jazz: From Hep Girls to Grammy Winners on Tuesday, November 15 at noon in room 1001 in the UMass Campus Center
Admission: $7 and includes lunch. Call the Box Office at 545-2511 or 800-999-UMAS
As part of Fuller's residency Tia will participate on a panel with filmmaker Janice Littlejohn titled Women in Jazz: From Hep Girls to Grammy Winners. The panel will be moderated by Arlene Avakian who helped found the
University of Massachusetts Women's Studies Program
and what is now the Women, Gender, Sexuality Studies. Littlejohn is currently producing a documentary film titled ….but can she play? about women horn players in jazz which features Tia Fuller. The discussion will touch on the important contributions women instrumentalists have made to the genre, beginning with the first lady of jazz, pianist Lil Hardin Armstrong as well as why record companies and radio stations are culpable in keeping women horn players under-recognized, how to find and support women sax and brass players,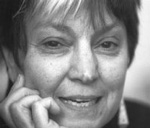 how Esperanza Spalding's unexpected Grammy win foreshadows a burgeoning transformation of jazz, and why public school education is crucial in fostering an appreciation and awareness of jazz for future generations and enabling us to preserve the legacy of America's only true indigenous music. Janice Rhoshalle Littlejohn has had a diverse career as an editor, writer and communications expert during her 20-year career as a journalist. Since launching her freelance career over a decade ago, she has worked with television crews, production and editorial teams throughout the United States, Canada and Ghana, and has contributed to a diverse roster of publications including USA Today, the Los Angeles Times, In Style, Essence Magazine, TV Guide Magazine and Variety.