Visible Fictions: Zorro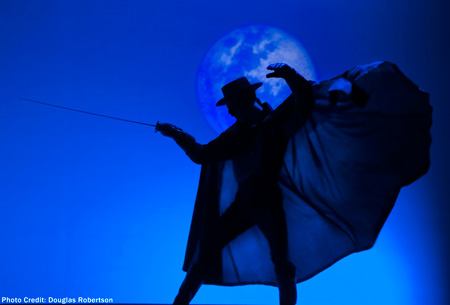 Thursday, April 12, 2012
Concert Hall at 10AM
Grades 3 – 8
Running time: 55 minutes
Visible Fictions in co-production with the Traverse present Zorro, a new play by Davey Anderson. A mysterious figure has arrived in town. A flurry of a cape, the glint of a sword and a flash of a mask; who is this baffling character? Exciting friend or formidable foe? If you're looking for some swashbuckling fun, come and lock swords with Zorro. Watch as our masked champion ricochets from one sticky situation to another in a world where justice is the name and adventure is the game! Watch out for 'Z's scratched into the ground, it might mark the start of a thrilling escapade....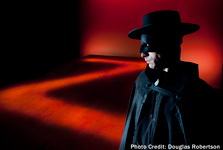 Curriculum connections: Community Values, Language Arts, Fine Arts, Social Studies, Adaptation
http://holdenarts.org/zorro.htm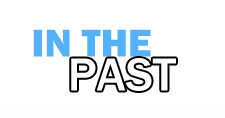 Here is an archive of many of our past events. If you are looking for current happenings at the FAC please go to the home page.
The past events section is updated periodically, very recent past events may not be listed immediately.
To navigate within the past events section:
By Program then by Year
By Artist for Exhibitions
Note these pages are updated every semester.  Not all events or exhibitions will be listed here promptly after they are over.