Events by Year Center Series
FY 2022-2023
Alfredo Rodríguez and Pedrito Martinez Duo

Blind Boys of Alabama

Bobby Broom Quartet

Cherish the Ladies: Celtic Christmas

Codemakers: Pangea World Theater and Double Edge Theatre

Gina Chavéz

Martha Graham Dance Company: Canticle for Innocent Comedians

Lakecia Benjamin Quartet

Lviv National Philharmonic Orchestra of Ukraine

MUMMENSCHANZ: 50 Years

NIKI: The Nicole Tour

Paddington Gets in a Jam

Scottish Chamber Orchestra

Sean Jones Quartet

Snarky Puppy

STOMP
FY 2021-2022
Kronos Quartet: Fifty for the Future
SUGAR SKULL! A Virtual Día de los Muertos Adventure!
Bill T. Jones/Arnie Zane Company: Afterwardsness
Emily Johnson/Catalyst: Being Future Being
Danú: St. Patrick's Day Celebration
Alvin Ailey American Dance Theater
FY 2020-2021
Bodies at Risk: Emily Johnson & Alice Sheppard
Bodies at Risk: Rennie Harris & Thomas DeFrantz
In Conversation with Larissa Fasthorse
Jawole Willa Jo Zollar Ananya Chatterjea
Kennedy Center Couch Concert: Felipe Salles
Larissa FastHorse and Erich Jarvis
Manual Cinema / Leonardo & Sam: the Terrible Monster and the Most Scaredy-Cat Kid in the Whole World, Respectively
Matt Haimovitz: Bach Listening Room
Riffing the Reality: Women, Gender and Jazz
Silkroad // Members of the Silkroad Ensemble, with Special Guests
Zaccai Curtis Afro-Cuban Jazz Quartet
FY 2019-2020
Natalie MacMaster & Donnell Leahy Present: A Celtic Family Christmas
Terri Lyne Carrington: Money Jungle
FY 2018-2019
Orange is the New Black's Big Boo Lea DeLaria Live in Concert
The Reduced Shakespeare Company in The Complete Works of William Shakespeare
Wycliffe Gordon and His International All-Stars
Les Ballets Trockadero de Monte Carlo
New Amsterdam Records Presents: Battle Trance & Tigue
Quantopia by Paul D. Miller, aka DJ Spooky
Aaron Diehl: Paradoxes in Performance
Miguel Zenón and Spektral Quartet: Yo Soy La Tradición
Theatre Re presents: The Nature of Forgetting
NW Dance Project, Sarah Slipper, Artistic Director
Max Richter with the American Contemporary Music Ensemble
Dee Dee Bridgewater and the Memphis Soulphony
FY 2017-2018
Cameron Carpenter | International Touring Organ
Roundabout Theatre Company's CABARET
The Message: Donald Harrison, Billy Pierce, Brian Lynch, Zaccai Curtis, Carl Allen, Avery Sharpe
Tango Buenos Aires | "The Spirit of Argentina"
Brooklyn Rider | Johnny Gandelsman, Colin Jacobsen, Nicholas Cords & Michael Nicolas
Moonfish Theatre's "Star of the Sea"
Fab Faux with the Hogshead Horns & Creme Tangerine Strings
FY 2016-2017
Alvin Ailey American Dance Theater
Terence Blanchard & The E-Collective
Les 7 Doigts de la Main | Cuisine & Confessions
Jelly & George | Aaron Diehl, Adam Birnbaum,  & Cécile McLorin Salvant
Antonio Sánchez BiRDMAN LiVE (Film & Live Drum Score)
Warsaw Philharmonic Orchestra | Jacek Kaspszyk, conductor & Seong-Jin Cho, piano
Alan Cumming Sings Sappy Songs
FY 2015-2016
Matt Haimovitz: The Bach Suites | A Moveable Feast
Miguel Zenón's "Identities are Changeable" Big Band
Cherish the Ladies | Celtic Christmas
The Ambrose Akinmusire Quartet
Dianne Reeves | Beautiful Life
Split Knuckle Theatre: Endurance
Shackleton's Leadership Lessons
FY 2014-2015
Fab Faux with The Hogshead Horns and Creme Tangerine Strings
Academy of St. Martin in the Fields with Jeremy Denk
Eddie Palmieri Salsa Orchestra
Regina Carter's Southern Comfort   
FY 2013-2014
Christopher O'Riley / Matt Haimovitz  Shuffle.Play.Listen.   
Pat Metheny Unity Group with Chris Potter, Antonio Sanchez, Ben Williams & Giulio Carmassi  
Empower African Children: Spirit of Uganda  
Sweet Honey in the Rock ... a Tribute  
Les Violons du Roy with Stephanie Blythe, Mezzo-Soprano
Kyle Abraham / Abraham.In.Motion Pavement
FY 2012-2013
Dave Samuels and The Caribbean Jazz Project  
Upright Citizens Brigade Touring Show  
The Metta Quintet: Miles Davis and the Blue Flame Incident  
Film - Keeping Score, Revolutions in Music  
Traces by Les 7 Doigts de la Main  
Dr. John & The Lower 911 With The Blind Boys Of Alabama  
Chick Corea & Gary Burton Hot House Tour with the Harlem String Quartet 
Builders Association HOUSE/DIVIDED  
FY 2011-2012
The Knights: Chamber Orchestra  
Arlo Guthrie: Guthrie Family Rides Again  
New Century Chamber Orchestra, Nadja Salerno-Sonnenberg, Music Director    
Patti LuPone:The Gypsy In My Soul  
James Farm featuring Joshua Redman, Aaron Parks,Matt Penman and Eric Harland    
FY 2010-2011  
Our Moment: RFK and Our Shared Civil Rights Legacy  
Mariachi Los Camperos De Nati Cono  
We Four: Celebrating John Coltrane   
Cantus & Theater Latté-Da: "All Is Calm" 
Venice Baroque Orchestra: The Seasons Project   
Cedar Lake Contemporary Ballet  
FY 2009-2010
First Person: Stories From the Edge of the World with Neal Conan and Ensemble Galilei  
Zakir Hussain presents Masters of Percussion 
L.A. Theatre Works presents RFK: The Journey To Justice  
Imani Winds with Stefon Harris 
Mark Morris Dance Group  
Cirque Mechanics in Birdhouse Factory 
Bill T. Jones/ Arnie Zane Dance Company 
American Shakespeare Center Romeo and Juliet  
Orquestra de São Paulo with Dame Evelyn Glennie    
FY 2008-2009
Alvin Ailey American Dance Theater  
Toumani Diabaté Symmetric Orchestra 
National Philharmonic of Russia  
Trinity Irish Dance  
New Orleans' Own Hot 8 Brass Band
FY 2007-2008
Ronald K. Brown/ Evidence: Dance Company  
Leahy Shakespeare's The Tempest  
Monterey Jazz Festival 50th Anniversary Jazz All-Stars 
Dan Zanes and Friends, Pajama Party 
Adam Rudolph's Moving Pictures 
Turtle Island Quartet with Stefon Harris & Divine Duke  
Cherish The Ladies: A Celtic Christmas Celebration 
Dark Star Orchestra Salsa Party!  
Noche Flamenca & Soledad Barrio  
FY 2006-2007
Stephen Petronio Dance Company 
Shakespeare's The Tempest/ La Tempete
Paquito D'Rivera & The Assad Duo  
Niyaz fusion of Persian and Indian music 
Luma Theater: a techno-circus of light 
SITI Company: A Midsummer Night's Dream 
Mombasa Party & the Royal Drummers of Burundi       
FY 2005-2006
E=FAC²: The Art of Science Exhibit 
Estonian Philharmonic Chamber Choir  
Helikon Opera in Die Fledermaus 
Bill T. Jones/Arnie Zane Dance Co.  
Arlo Guthrie's Alice's Restaurant  
Master Harold and the boys 
Break! The Urban Funk Spectacular
FY 2004-2005
Les Ballets Trockadero de Monte Carlo  
Cavalleria Rusticana and I Pagliacci  
The Los Angeles Guitar Quartet  
FY 2003-2004
Master Class with Dianne Reeves  
Rhythm in Shoes with the Red Clay Ramblers  
Pilobolus with the St. Lawrence String Quartet  
Krasnoyarsk National Dance Company Of Siberia  
FY 2002-2003
FY 2001-2002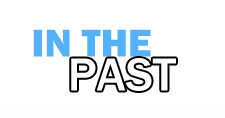 Here is an archive of many of our past events. If you are looking for current happenings at the FAC please go to the home page.
The past events section is updated periodically, very recent past events may not be listed immediately.
To navigate within the past events section:
By Program then by Year
By Artist for Exhibitions
Note these pages are updated every semester.  Not all events or exhibitions will be listed here promptly after they are over.